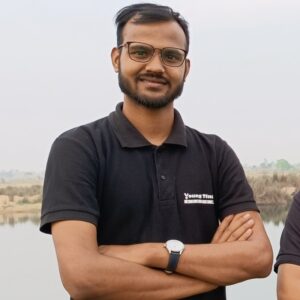 Literacy and Education are two different aspects. A schooling makes one literate, but a good teacher makes one educated.

CEO & Founder, YOUNG TINKER foundation
The world is full of wonderfully creative, innovative people who have a passion for change — for making the world a better place; a passion to contribute — to make a difference; a passion to discover something new. 
Anil Pradhan(a.k.a. Ideas Man of India) is an Indian engineer, innovator and revolutionary educationist. He is the founder of Young Tinker Foundation (formerly Navonmesh Prasar Foundation) which was founded in 2015 to educate the less-privileged students of Odisha through an interdisciplinary curriculum. He is also known for developing Tinker spaces, affordable tinker kits, indigenous rockets and projects which solves real-life problems. The team at Young Tinker Foundation has impacted the lives of 1,50,000+ students across India.
In 2021, he created India's 1st U-19 team who secured World Rank 3 in NASA's Rover Challenge 2021 and made India proud by becoming the 1st Indian team to do so. This student team comprises students from all spheres of life such as an 18 -year old boy who was earlier a cycle mechanic, a 19-year old girl who worked in a welding shop to name a few. This Indian team made everyone realise the potential of the students at the grassroots. He also received the prestigious National Youth Award 2021 by the Govt of India (highest civilian award for youths in India) for his contribution to education, science and technology.
After completing his engineering from UCE (University College of Engineering, Burla), Anil has quit three cushy jobs to follow his dreams. His mission is to create a thirst for innovation among students so that every student, regardless of background, becomes an achiever and, in the process, our country progresses. Engineering students go for jobs. However, Anil is exceptional. He founded a school in a rural pocket of Cuttack to boost the zest for creativity among students.  
Prior to incorporating Young Tinker Foundation, Anil worked on projects with L&T, TATA and other during his undergraduate course in Engineering. He also the Chief Designer of V.S.L.V., Asia's first Multipurpose Student Rocketry Mission and developed a satellite to monitor Hirakud Dam.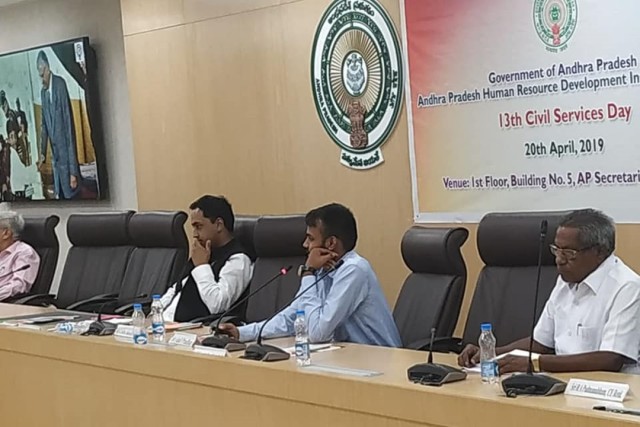 As an innovator, he felt engineering and innovation should not be restricted to a specific branch of engineering. He has designed various sustainable solutions such as a technology to maximise daylight in buildings, thereby reducing electricity consumption. This technological innovation led to him being listed among the top seven innovators in India by Larsen and Toubro (L&T). He was the lead design engineer for the VSSUT Student Satellite Team, which is India's first multipurpose students' rocket mission to monitor Hirakud dam. He was also the structural designer of the robot presented by the VSSUT Robotics team at the Asia Pacific ABU Robocon. Being an outstanding civil engineer, he was appointed an Affiliate Member of the American Society of Civil Engineers.
According to Anil, "Creativity must become our nature, constructiveness must become our habit, and seeds of inquisitiveness must sprout every day and every moment. Then, innovation will become our practice. Enrichment of innovative activities must become a mission and goal for all of us."


To a question on his view of engineering, Anil responds: "Belonging to a middle-class family, I had faced many ups and downs in life. By solving those real-life problems, I learned the art of innovation. Those who can solve a real-life problem are real engineers. They can utilise their technical education to solve problems.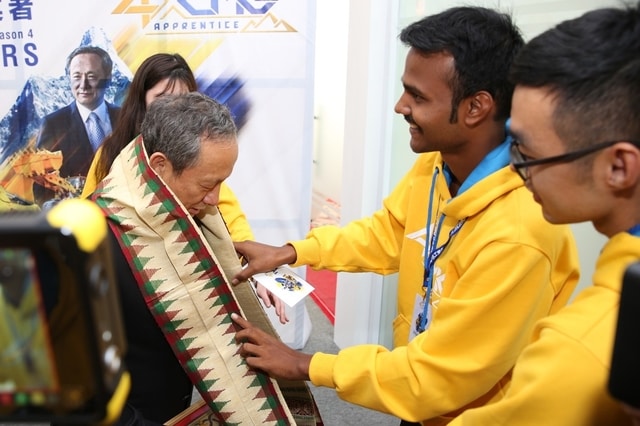 Elaborating on his school and its philosophy, the young engineer says, "Innovation in education can take many forms, like incorporating new technology or teaching methods, going on field trips, rejecting social norms, or partnering with the local community. Our school focuses on educating underprivileged students in rural areas, in particular. We believe that knowledge of STEAM (Science, Technology, Engineering and Maths) can bring about a revolution in the modern education system."
Encouraging a child to go from just saying "yes" to learning to ask "why?" Children must be encouraged to be curious and ask innumerable whys and why nots. Teaching children not just to look, but to observe: Keen observation of the environment has caused many breakthroughs in science and medicine and in the social and business worlds.
Children must be taught and encouraged to observe deeply, to look beyond the obvious. Shifting from passive learning to hands-on experiential learning and exploration: Hands-on practical experiments, which engage the child's senses of touch, feel, smell, sight and sound, are extremely effective in helping him to grasp, explain and retain otherwise difficult concepts.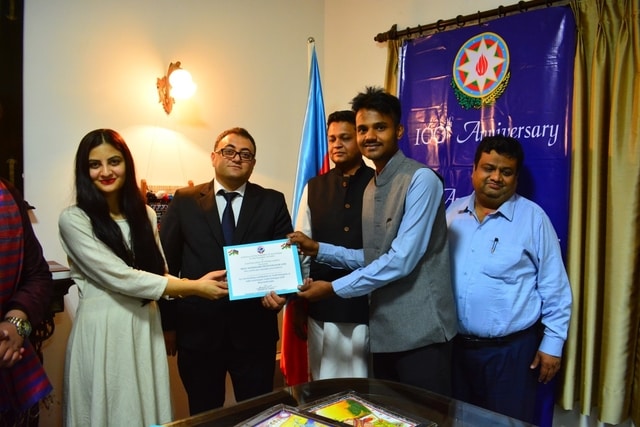 Shifting from being textbook-bound to being hands-on: In this era of easily accessible data, children are not given the chance to think or reason for themselves. Model-making workshops, audio-visual presentations, role-playing activities and exploring the physical world help to deliver the message of classroom lessons in a more interesting and effective manner. Shifting from fear to confidence: By encouraging children, we can train them to be independent and solve problems on their own, thus nurturing their confidence and self-belief.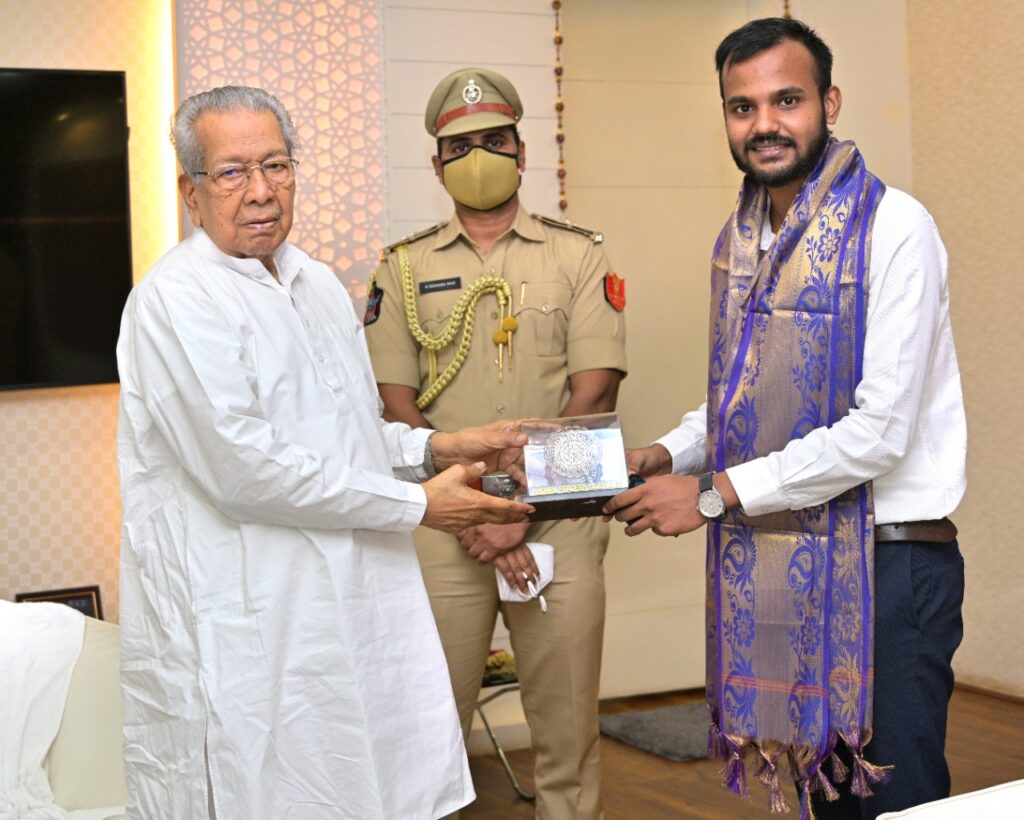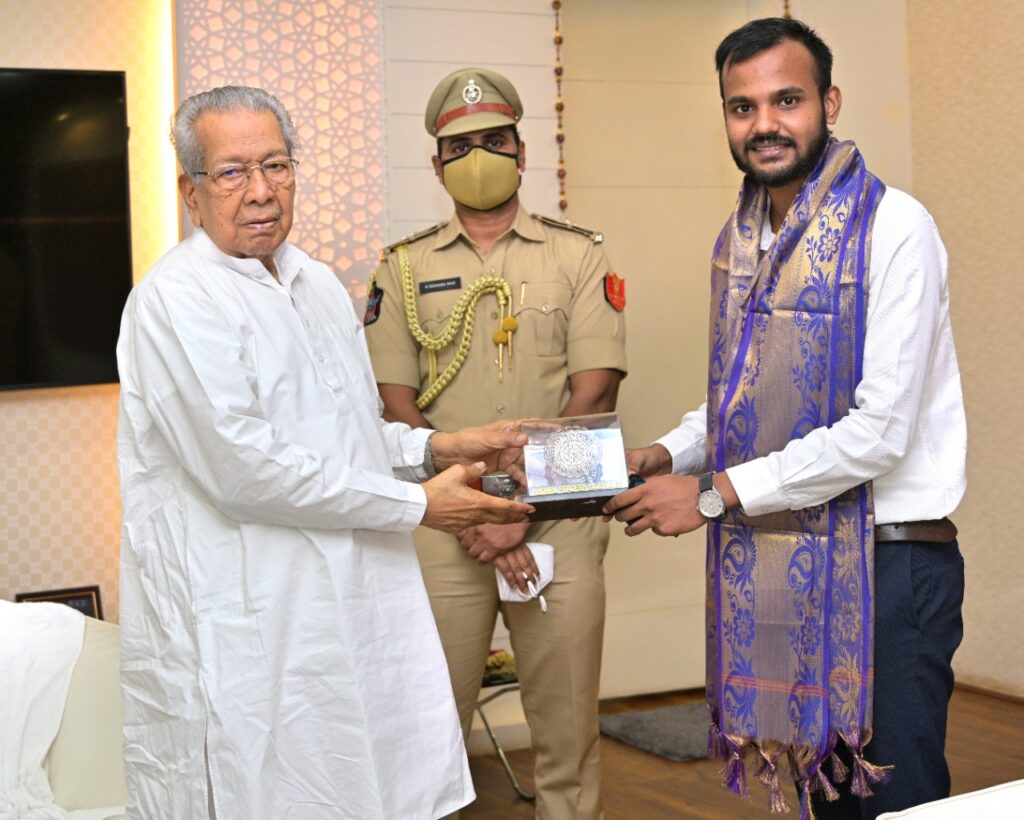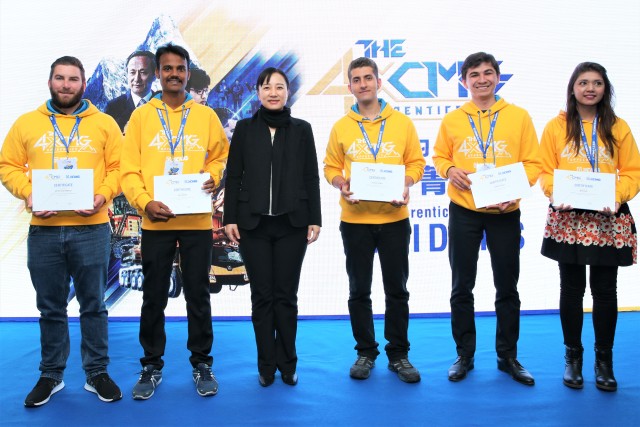 Winner of XCMG Program, China. Mr Pradhan represented India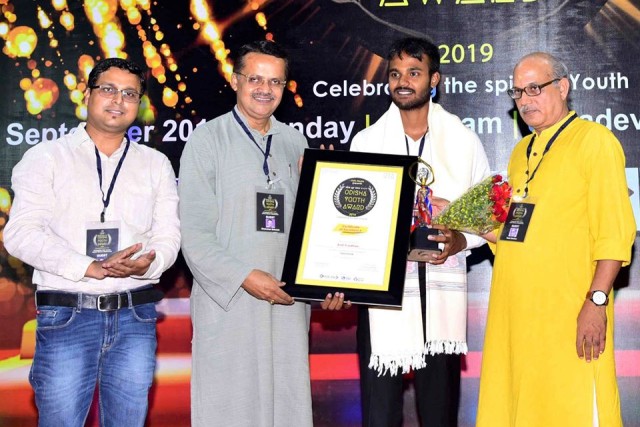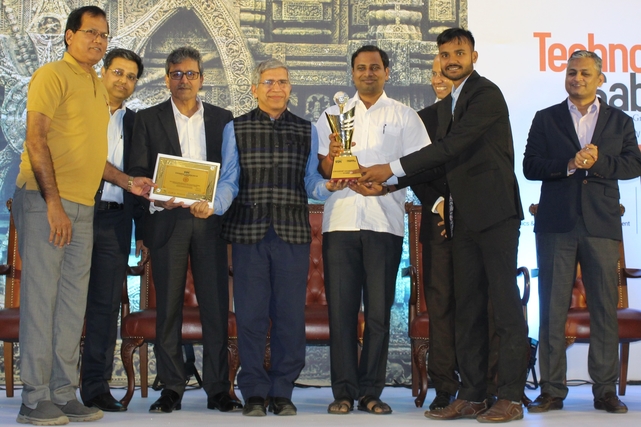 Award of Excellence by STPI, Government of India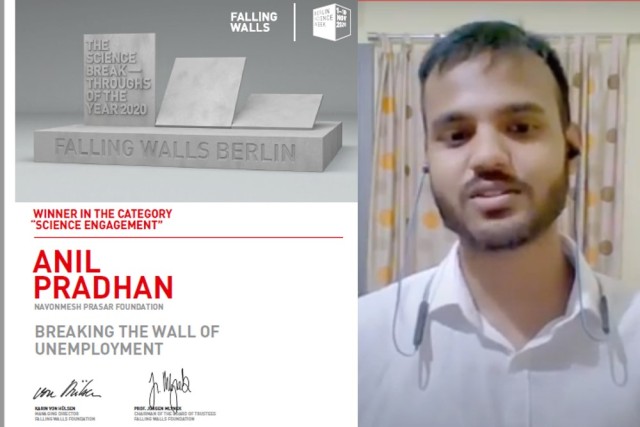 Winner in Category of Science Engagement at the BERLIN Science Week 2020, Germany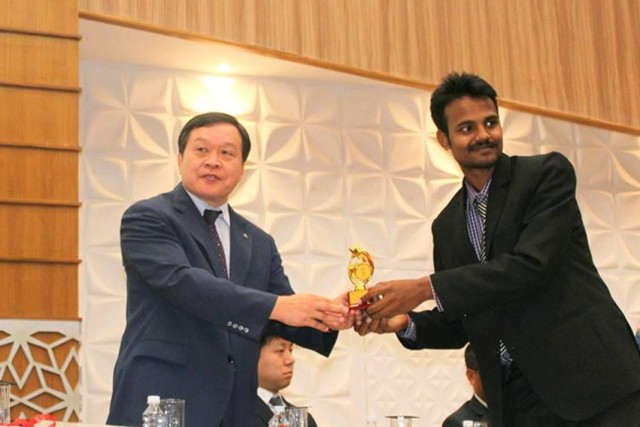 Awarded by IYF, South Korea 2018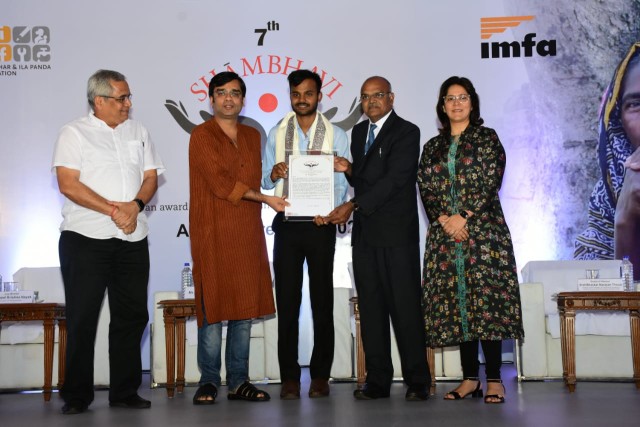 Shambhavi Award 2020 Jury's Commendation Award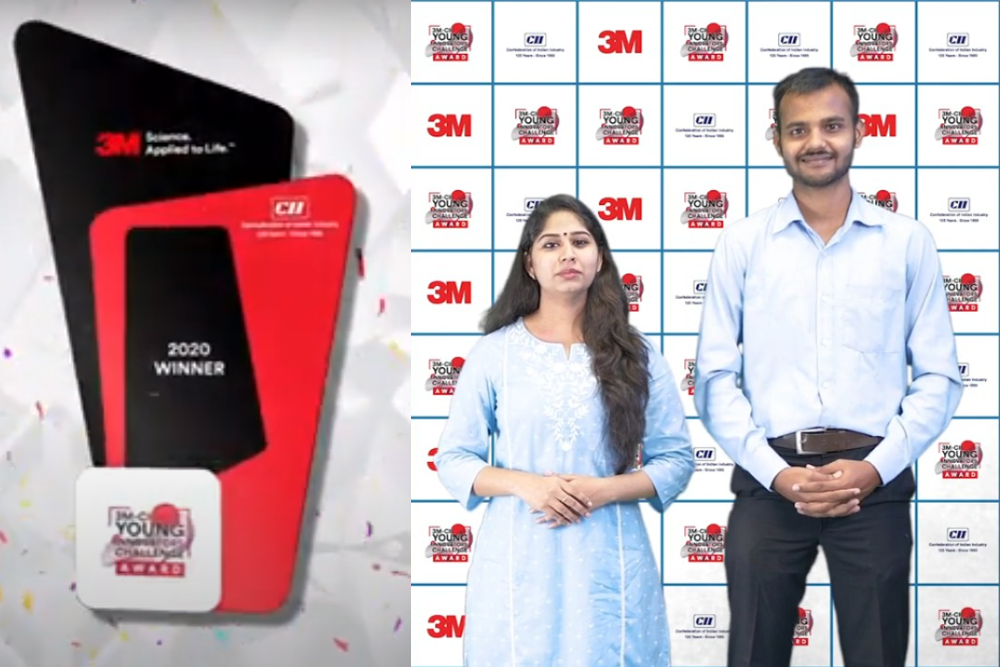 3M – CII Young Innovators Award 2020 – Special Impact Prize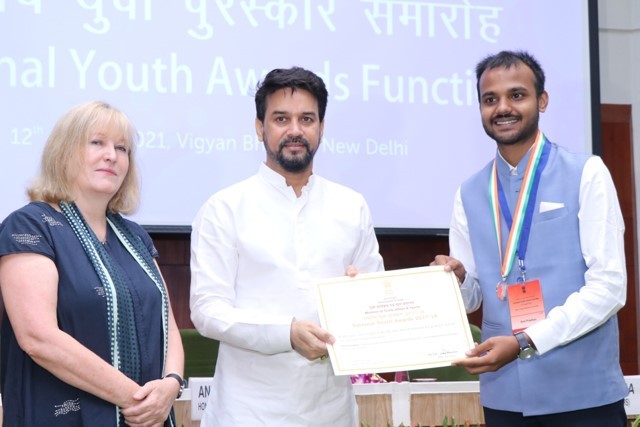 National Youth Award to Shri Anil Pradhan by Govt of India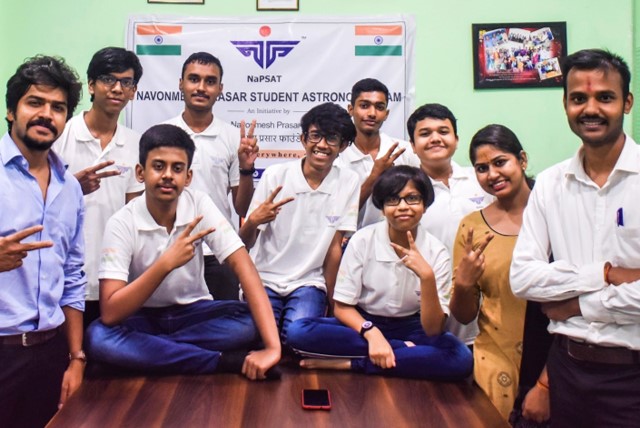 Founded Young Tinker Academy, NaPSAT, became India's 1st U-19 team from India to win NASA HERC.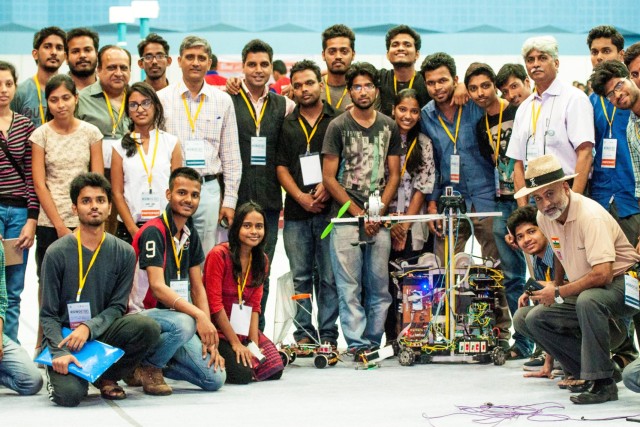 Rank 6 at ABU Robocon 2016 (INDIA)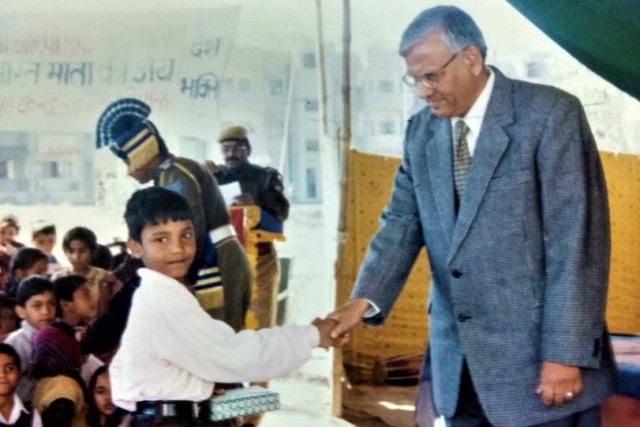 Awarded for Campus design (His 1st award)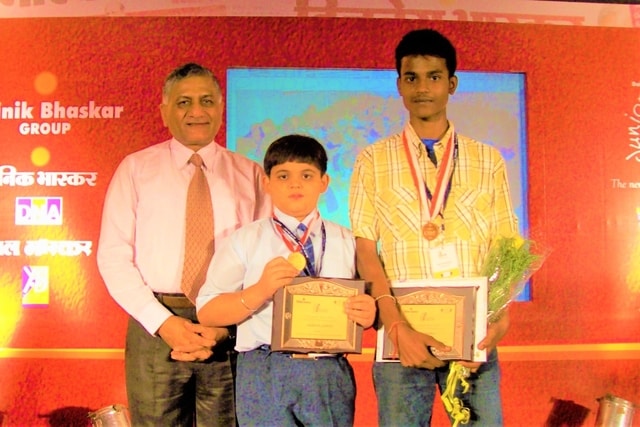 National Junior Editor Award 2011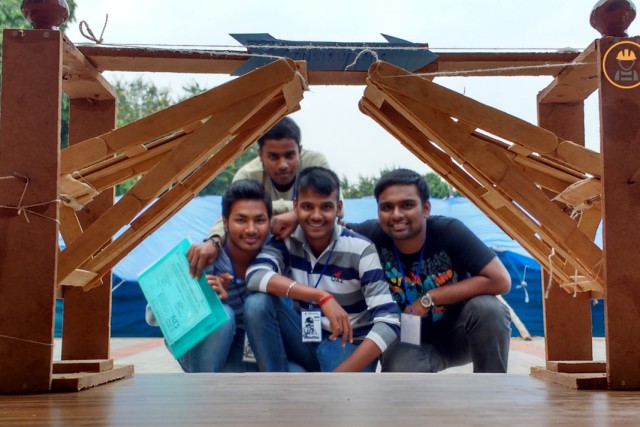 Winner of National Bridge Design Challenge 2016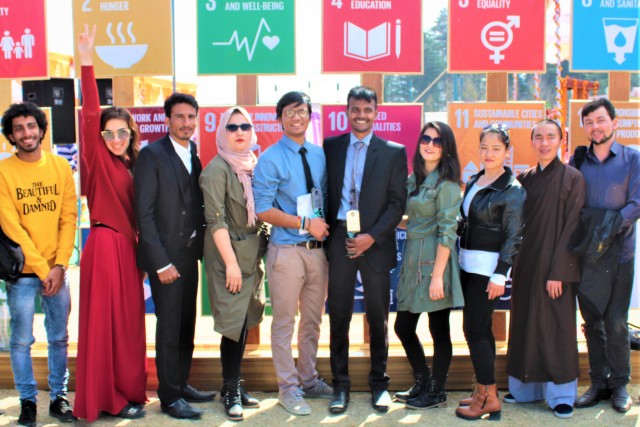 Changemakers Award by Govt of Uttarakhand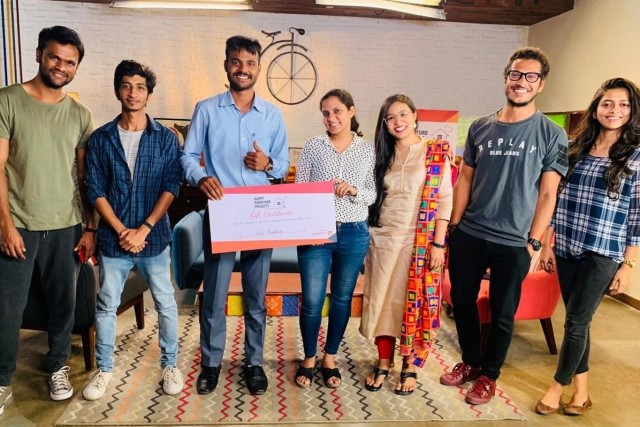 Recognized by Pepperfry Furniture
Panel Discussion by THE BETTER INDIA (English version)
Keynote address at Ed-Leadership Summit (Hindi version)
Keynote address at Odisha Education Conclave (Odia version)