The real success of an organisation is always expressed in terms of impact it has on its people and others.
We bring you the stories of ordinary village students who shaped themselves to become Kid-innovators. Do read about their inspirational stories on how they innovated, acquired skills and became confident towards achieving their dreams.
Basudev Bhoi (age 15), son of a daily labour in Paddy Fields. He joined IPSFRI in 2015, at that time he used to work with his father in farmland to have a better earning for his whole family. Now, Basudev is a specialist in 3D printing technology. He innovated bionic hand (artificial hand) though open-source material and facility at school. With his project, he wants to give hope to people with disabilities. Now, he is the Prototype Lead of the team selected for NASA Rover Challenge 2023.
He aims to become a scientist in ISRO and wants to bring glory to his country.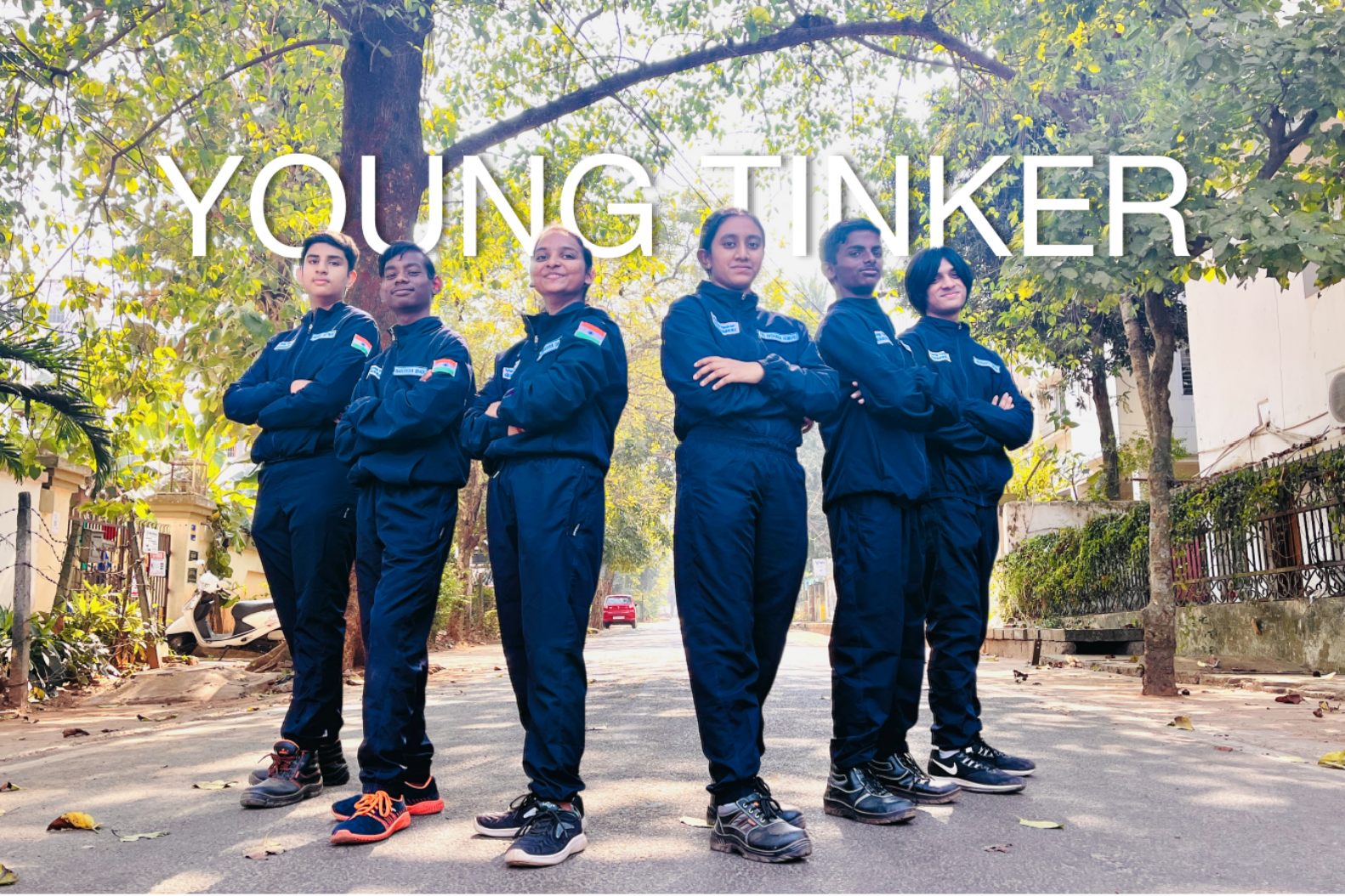 Basu's Family in Baral, 42Mouza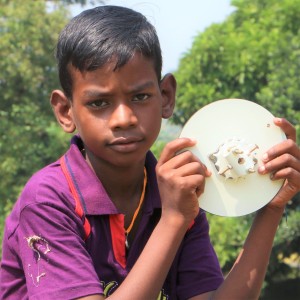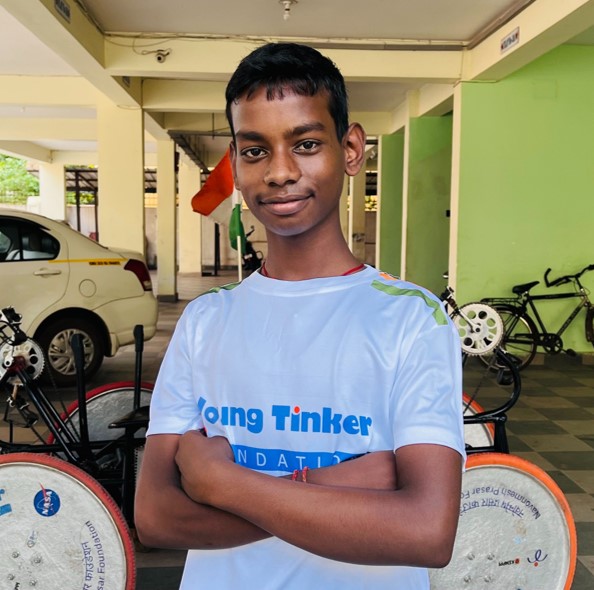 Basu in 2023 (selected to be a part of team to NASA Rover Challenge)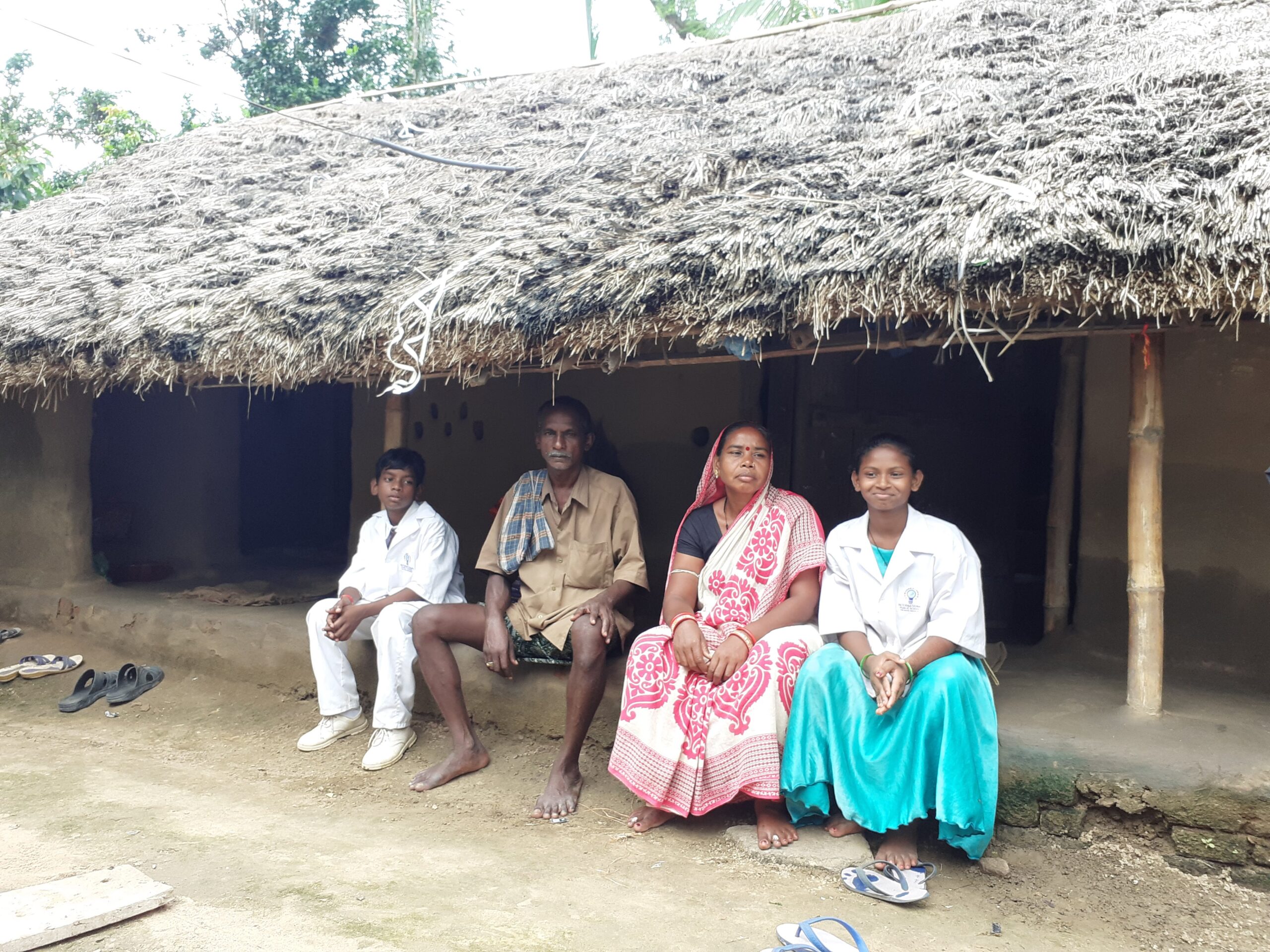 Basu's Family in Baral, 42Mouza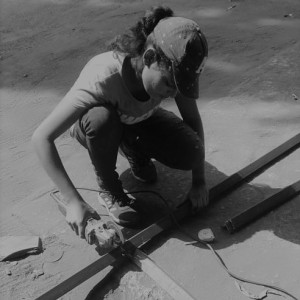 The pandemic pushed her family to poverty, the prolonged lockdown brought misery to the lives of 18-year-old Rina Bagha. Originating from the Boudh district, Rina lives in a rented house here. She was pursuing her intermediate in the Arts stream.
Her parents are daily laborers. They had no jobs during the first phase of the lockdown. It was then that she decided to step out of the house in search of a job to earn money. She first tried to seek the work of domestic help in nearby houses. But people were afraid of the virus, they drove her away.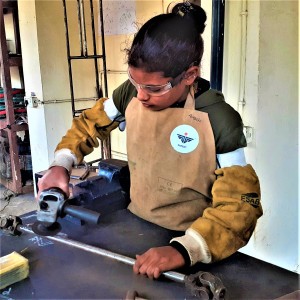 After multiple failures, desperate for money, Rina urged the workshop owner to offer her any kind of job. The owner told, "The job in workshops are for men, you can't do a job here". She argued and said, "Mu welding karibi!"
She had no other choice but to work whatever she gets. She had zero idea about welding, she even didn't know what works are done in a workshop.
It was then that our foundation, helped Rina learn a skill. She was also one of the team member of NASA HERC team. She was selected as a welder in the team.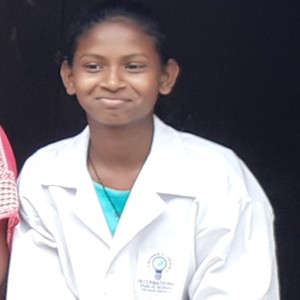 Ranu Bhoi (age 14), is a daughter of a daily-wage farmer. In 2016, she joined our 7-day outreach program. She learned a soil-less vertical farming technique at IPSFRI. She has now developed the technique at our school campus with her fellow mates. She wishes to become an innovative farmer.
Priya Roul (age 9), is a daughter of daily-wage labour. In 2017, she joined our 7-day outreach program initially and found it useful. She developed a Bamboo Robot to scrap out waste from rivers. She has now joined IPSFRI, and she is busy developing her complete project here. She wishes to become an Engineer.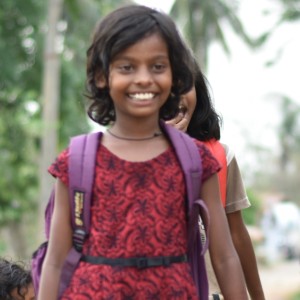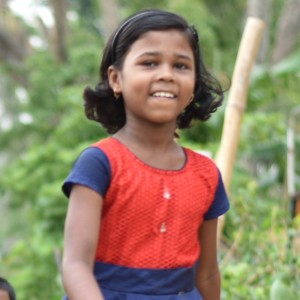 Arpita Beura (age 10), a young girl who used to help her mother in household chores instead of going to school. After joining IPSFRI in 2016, she started loving coding and working on electronics. With her expertise and knowledge, she designed solar lantern to help people have access to light and electricity in her village. She aims to become an IES officer and develop technologies for rural India.
Mitali Hati (age 11), is the daughter of a plumber who didn't turn up for education because of her two siblings in the family. She joined IPSFRI in 2016, where she got curious about climate change and the environment. Now, she actively spread awareness in our village by her experience in "Kabad-se-jugaad". Now she makes science models out of waste materials. She aims to become a designer one day.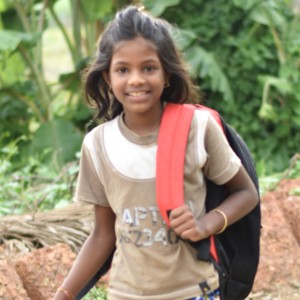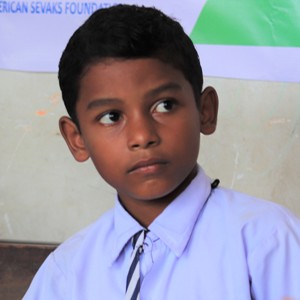 Shubham Bhoi (age 9), is the son of a mason. He joined IPSFRI in 2015, at that time he was a shy village guy. But now, Santosh is good in computer skills and he delivers lectures to fellow students through Powerpoint presentation which he designed himself. He wishes to make computer applications in future.
Kailash (18) worked with his father in a road-side cycle repair shop. Being eldest, he earning by working different odd jobs just so that he could enroll himself and learn something new. He had always dreamt of becoming something whom people remember because of his contribution to society.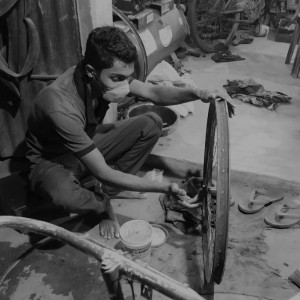 He was selected for our prestigious NaPSAT Program. NaPSAT became India's first interdisciplinary U-19 student team to be invited for the NASA Rover challenge 2021. Kailash who used repair bicycle now worked on the fitting transmission of the lunar rover. He was the part of Indian team that won World Rank 3 in NASA Human Exploration Rover challenge 2021.