About YTSAT (Formerly NaPSAT)
The journey started when our founder Er Anil Pradhan dreamt of preparing student's team for NASA Rover Challenge. Young Tinker Foundation helped mentors to connect with students across India to teach subjects using hands-on learning pedagogy. 
Navonmesh Prasar Foundation received World Rank 3 in the High School Division. Along with this, we also received Videography Award.
The whole process started 8 months back when we interviewed around 800 students and among those we selected top 10 students who later became the part of team YTSAT.
Among those 10 students, we have 3 such students who are from economically backward background. One of them worked as a cycle mechanic, another is a girl working in a road-side welding shop and third is a migrant labour.
NASA Human Exploration Rover Challenge features an engineering design challenge to engage students worldwide in the next phase of human space exploration  This year NASA selected our proposal and invited our team to Huntsville, Alabama, USA in April, 2021.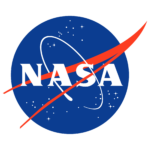 YTSAT team comprises of students, educators, industry experts and managers.
Our Proud Alumni 2020- 2021 Batch
From left to right –
Former Cycle Mechanic – to now Welder, Team YTSAT
Former worked at roadside welding shop – to now Welder, Team YTSAT
Former Migrant Labourer – to now Welder, Team YTSAT
Young Tinker's HERC Team (Mission : NASA Human Exploration Rover Challenge 2021)
Young Tinker's Student Satellite Team 2021
Educators and Facilitators
Young Tinker's HERC Team created history by becoming India's 1st interdisciplinary U-19 Team to be selected for NASA Human Rover Challenge. The team received World Rank 3 and the Videography Award.
Our Sponsors and Supporters