The Odisha Literary Festival (OLL) by The New Indian Express has, over the years, earned a reputation for being a hub of intellectual discourse, bridging the realms of fact and fiction, and creating a space for enlightening conversations. With an impressive roster of distinguished speakers and a conscious effort to embrace regional diversity and social inclusion, this festival has consistently elevated the level of discourse. The upcoming ninth edition promises to maintain those high standards.
Notably, the OLL has played host to luminaries such as Kathakar Neelesh Mishra, beloved writer Ruskin Bond, bestselling storyteller Ashwin Sanghi, director Imtiaz Ali, troubadour Piyush Mishra, and the versatile director/writer/actor Nandita Das. This year, the organizers aim to curate sessions that are equally eclectic and exciting, with a focus on relevance and authenticity. The primary audience for this event comprises young individuals, including students from schools and colleges, who are eager to be inspired and motivated.
It is in this context that the festival committee invited our founder, Shri Anil Pradhan, to speak at the ninth Odisha Literary Festival. With the suggested topic of "Saving Cultural Practices: Stories of Our Future," it's clear that the organizers recognize the significance of his work and the impact he has made.
The festival is scheduled to be held at ITC on November 5, and it promises to be an occasion for thought-provoking discussions, inspiration, and dialogue.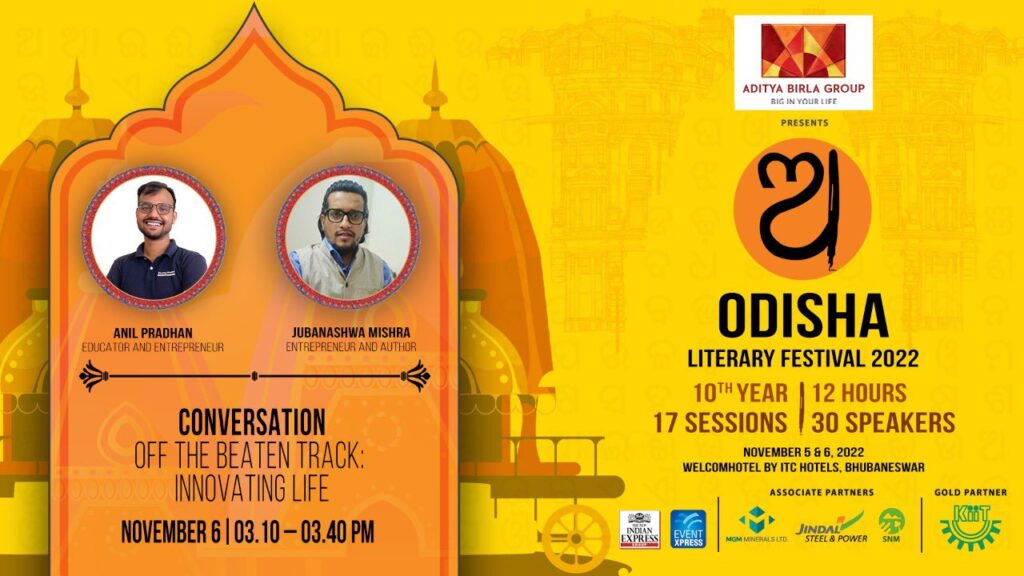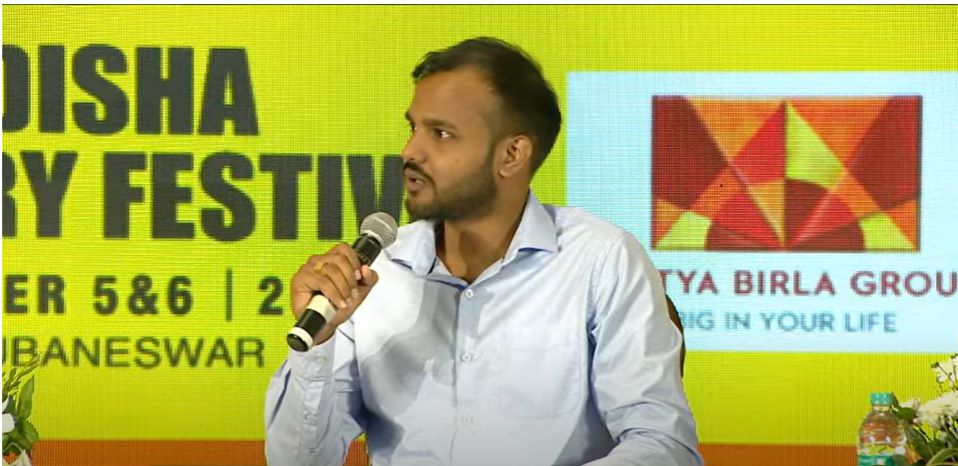 The Visionary Journey of Anil Pradhan
Shri Anil Pradhan's journey is no less inspiring. The son of a CRPF head constable, he founded the Young Tinker Foundation (formerly Navonmesh Prasar Foundation) in 2015, with a mission to transform education in India. His commitment to changing the lives of children at the grassroots level led to the creation of TinkerSpaces, affordable tinker kits, indigenous rockets, and projects that address real-life problems.
Anil's path was not without its challenges. He was labeled "crazy" by friends and even by his own parents for daring to dream differently. However, he persevered, driven by a vision to reform the education system and inspire children to think innovatively. His foundation has impacted the lives of over 1.5 lakh children across the nation, proving that audacious dreams can indeed become a reality.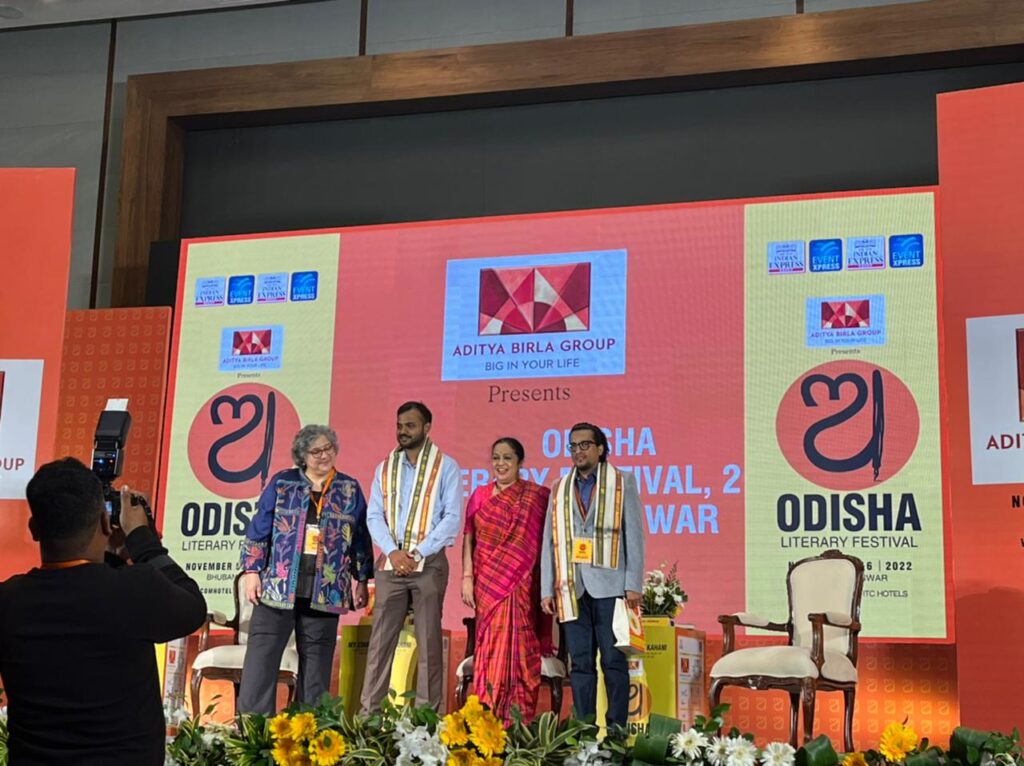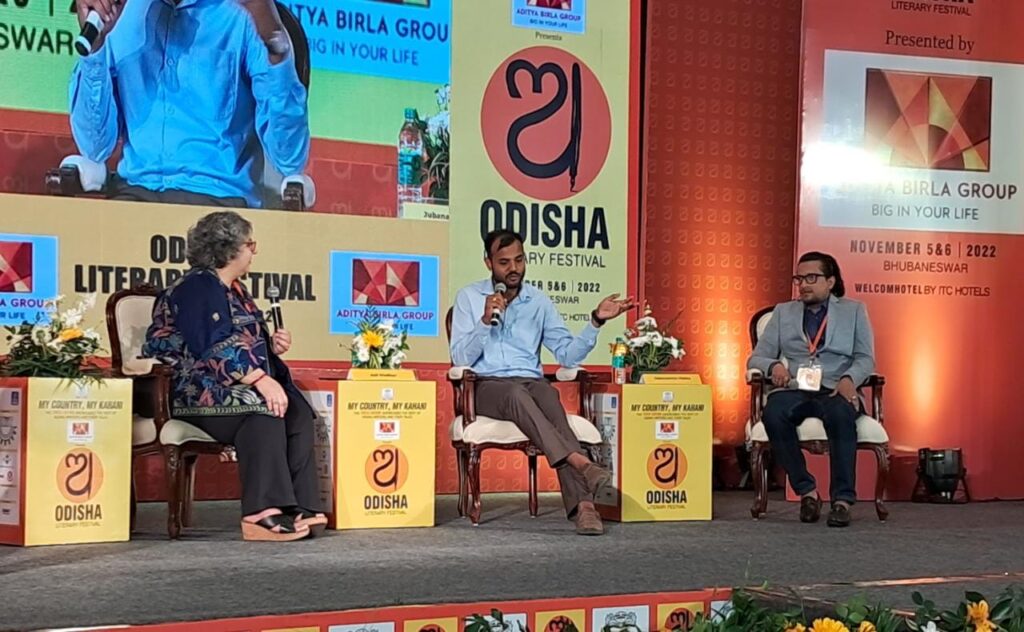 An Unconventional Journey of 28 Jobs in 28 States
The festival also featured the remarkable journey of author Jubanashwa Mishra, who embarked on a truly unconventional adventure. Jubanashwa's quest for self-discovery led him to work 28 different jobs in 28 states of India. He traveled a staggering 25,000 kilometers across the length and breadth of the country, immersing himself in a variety of roles, from mountain cleaner to tattoo artist. His book, '28 Jobs, 28 Weeks, 28 States,' published in 2016, encapsulates this extraordinary journey.
Jubanashwa's mother played a pivotal role in inspiring this unique journey. Her gentle nudge encouraged him to delve into a life less ordinary. From a small town in Sonepur to a software engineer at TCS, he found the courage to embark on this incredible adventure that allowed him to reconnect with his inner self. It's a testament to the power of self-discovery and the pursuit of a life that defies convention.
The ninth Odisha Literary Festival promises to be an occasion where thought leaders and visionaries like Shri Anil Pradhan share their insights, inspire young minds, and engage in conversations that can shape the future. It's a reminder that the pursuit of unconventional paths can lead to remarkable destinations and, ultimately, contribute to the betterment of society. We look forward to the festival and the transformative conversations it will foster.