In an inspiring triumph for both women in STEM and the advancement of science engagement, Vaishali Sharma, the co-founder of the Young Tinker Foundation, has been awarded the prestigious title of "Breakthrough of the Year" in the Science Engagement category at Berlin Science Week in Germany.
Her groundbreaking work focuses on empowering indigenous communities through STEAM education and encouraging young girls to pursue careers in science and technology. During the event, she captivated a global audience with her compelling talk titled "Breaking the Wall to Empowering Indigenous Communities in STEAM" and introduced the innovative Tinker Box—an affordable STEM kit designed for students.
"Breaking the Wall to Empowering Indigenous Communities in STEAM": During her talk at Berlin Science Week, Vaishali Sharma shed light on the challenges faced by indigenous communities when it comes to accessing STEM education. She emphasized the need to break down barriers and promote inclusivity in science by empowering these communities through education and technology. Through her work, she aims to foster a sense of curiosity, innovation, and creativity among indigenous youth, enabling them to become active contributors to the scientific community.
The Tinker Box – Affordable STEM Kits for Students: Vaishali Sharma team's most notable achievement is the development of the Tinker Box—a groundbreaking initiative aimed at making STEM education more accessible to students, particularly those from disadvantaged backgrounds. These affordable STEM kits provide hands-on learning experiences and foster critical thinking skills, sparking interest in science and technology from an early age.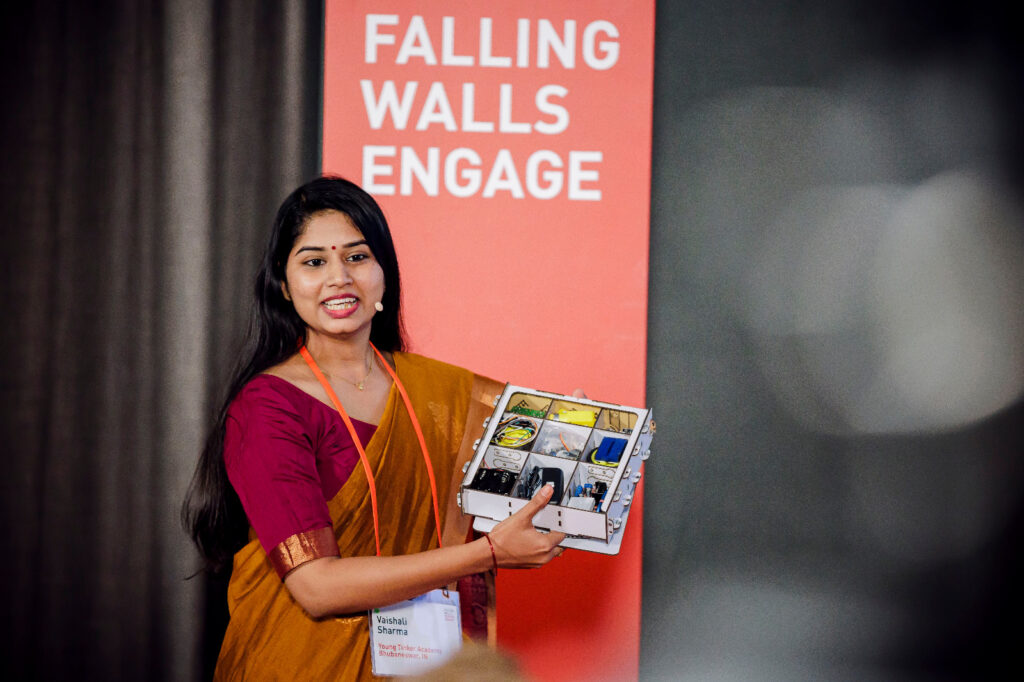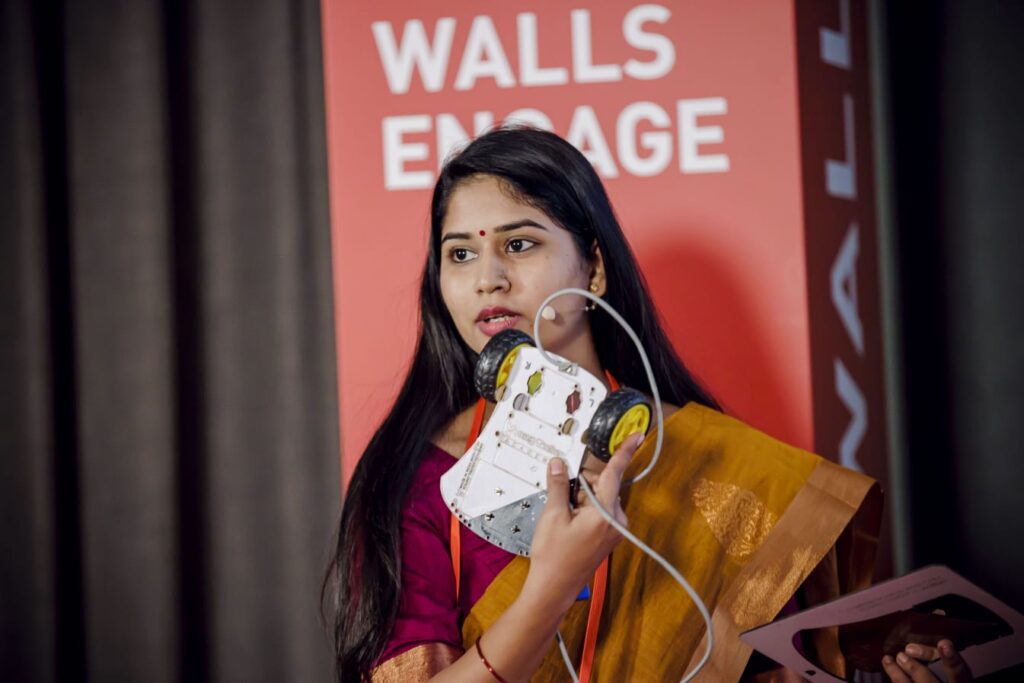 Representing India in Berlin: Vaishali Sharma traveled to Berlin from November 6th to November 9th, 2022, to participate in Berlin Science Week. Her presence not only highlighted the innovative work being done in India's STEM education sector but also showcased the determination of young individuals striving to make a difference in the lives of others.
Inspiring the Next Generation: Vaishali Sharma's recognition as the 2022 "Breakthrough of the Year" serves as a beacon of inspiration for aspiring scientists, particularly girls and individuals from marginalized communities. Her remarkable achievements demonstrate that passion, perseverance, and a strong commitment to creating positive change can break down barriers and empower individuals to overcome societal obstacles.
Her success story serves as an inspiration to all those who strive to make a difference and break barriers in the field of science and education. She has made remarkable strides in bridging the gender gap in STEM and enabling underprivileged communities to access quality education.