Welcome to the Young Rocketeer Challenge 2023
Are you ready to embark on a journey of innovation and exploration? The Young Rocketeer Challenge 2023 is here to ignite your passion for science, technology, and creativity. This thrilling competition is open to students from grade 4 to 12, as well as university students, and will take place on 24th December 2023 in the beautiful village of Baral, 42Mouza, located in the picturesque district of Cuttack, Odisha.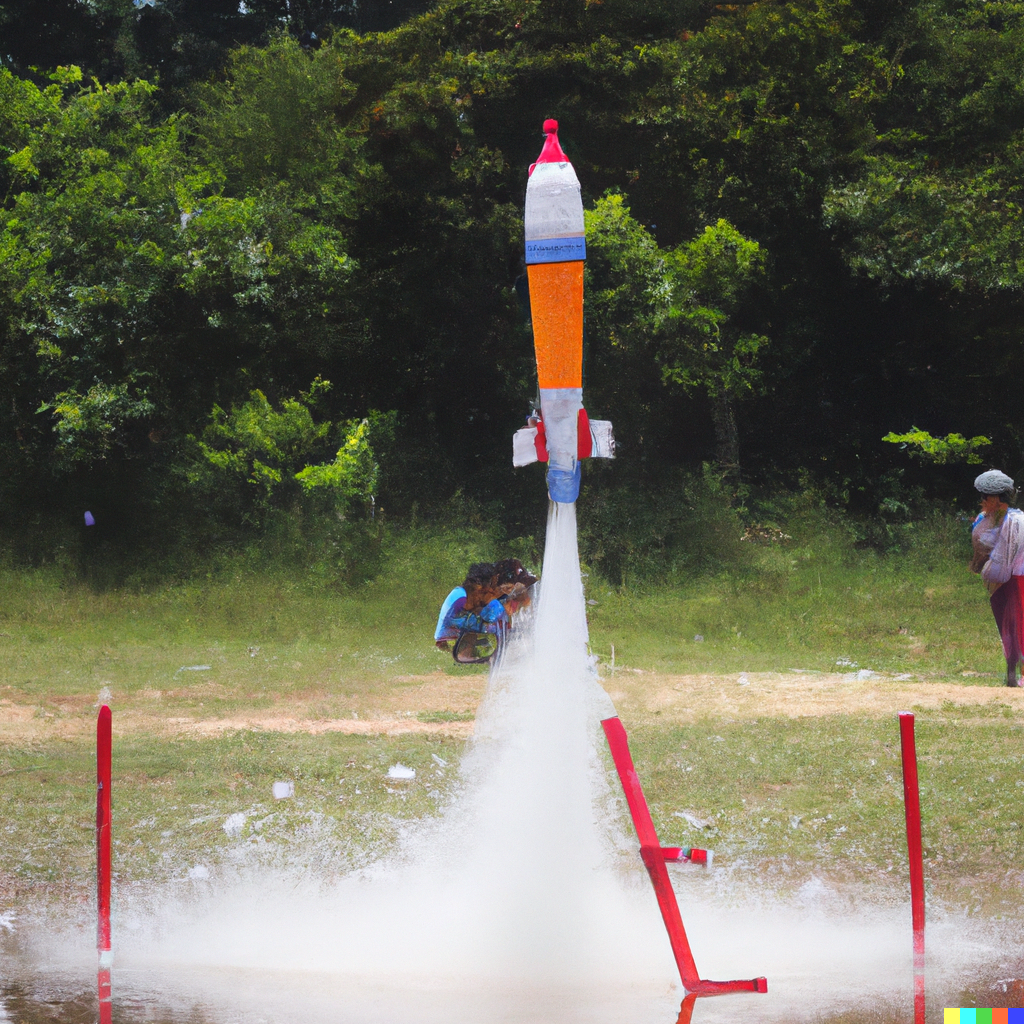 Participants will be divided into two categories: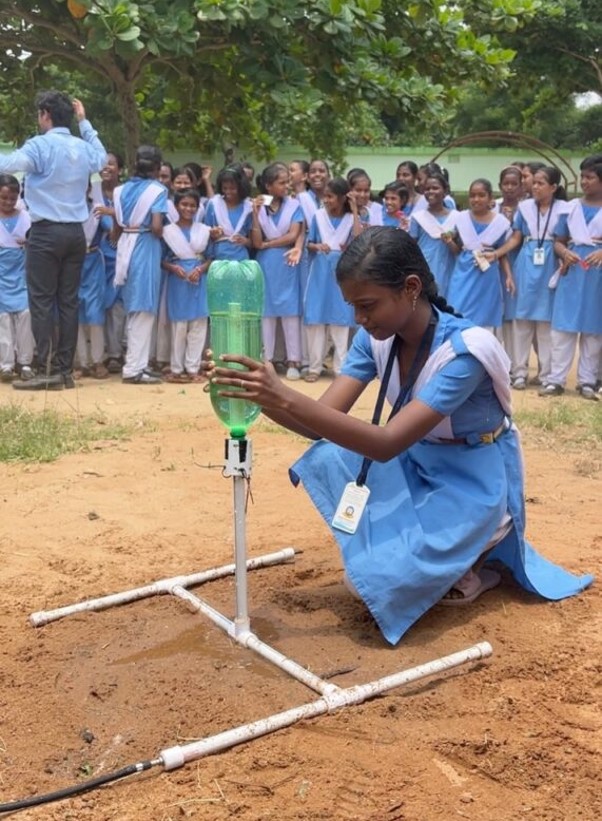 Our comprehensive YouRoCh Handbook is now available. It's your ultimate guide to building and launching rockets safely and successfully. Before you start your rocketry project, we strongly recommend that all teams thoroughly review the handbook. It covers everything from safety protocols to rocket design, construction, launching, and troubleshooting.
Important dates –
 29 October 2023 – Last date for registration
05 November 2023 – Briefing on handbook and Q&A webinar
24 December 2023 – Rocket Launch day
General Rules 
Team Size: Participants can compete only in teams, with 3-6 members per team. All the team members information should be filled during registration. Team members will not be allowed without registration.
Registration: All participants must register online before the specified deadline. Late registrations will not be accepted. Team registration will be acknowledged only upon receipt of a successful payment.
Water Rocket Design: Each team must prepare a water rocket as per the guidelines provided, to be presented as per the timeline. All participants must design their rockets based on the principle of water rockets. You can use materials that are safe for this purpose.
Report Submission: Your team can participate in the rocket launch only if you have submitted both reports as specified in the handbook.
Safety First: Safety is paramount. All rocket-related activities must adhere to safety regulations. Rockets should not be designed to cause harm or damage. 
Plagiarism: All projects must be original, and plagiarism is strictly prohibited. Proper citations and references should be included if applicable.
A distinguished jury of experts will evaluate the water rocket projects based on various criteria, including innovation, adherence to the water rocket principle, safety measures, and presentation skills. Winners from each category will be awarded cash prizes and certificates of achievement. 
Prizes 
1st Place: Exciting cash prize + Winner's Certificate 
2nd Place: Impressive cash prize + Runner-Up Certificate 
3rd Place: Encouragement cash prize + Certificate of Merit
The Young Rocketeer Challenge 2023 is your chance to make a splash in the world of water rockets! Join us in Baral, Odisha, on December 24th, 2023, for a day filled with inspiration, innovation, and exhilaration. Whether you're a young aspiring rocketeer or a seasoned university student, this competition promises an unforgettable experience.
Stay tuned for more updates, detailed guidelines, and registration information. Start brainstorming your water rocket project and gather your team for this epic aquatic adventure. We'll see you at the Young Rocketeer Challenge 2023!
For inquiries and updates, please send us a mail at [email protected]