Introduction
India's scientific achievements have often been marked with great pride and enthusiasm. On August 23, 2023, the nation rejoiced as Chandrayaan 3's Lander achieved a soft landing on the moon's south pole. To commemorate this extraordinary feat, the Young Tinker Foundation, an space tutor at Indian Space Research Organisation (ISRO) conducted an innovative workshop on August 25, 2023 at Govt High School, Naharkantha, Bhubaneswar, Odisha. This event not only celebrated the success of Chandrayaan 3 but also ignited a spark of curiosity among young minds.
The Chandrayaan 3's successful landing symbolizes the unity of scientific innovation and educational inspiration. The achievement of landing on the moon's south pole was an accomplishment that showcased India's growing prowess in space exploration. The workshop served as a platform to inspire the future generation to dream big and pursue careers in science, technology, engineering, and mathematics (STEM)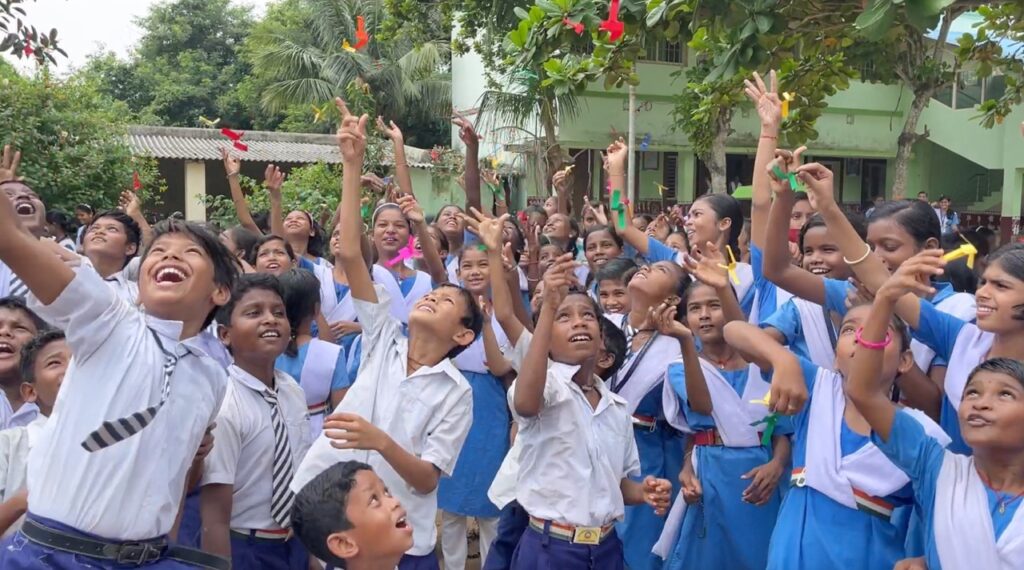 The I.C.E. Pedagogy: A Gateway to Engaging Education
At the heart of the Young Tinker Foundation's success lies the I.C.E. Pedagogy – an approach that focuses on Intent, Content, and Environment. This pedagogical approach has redefined learning, turning it into an exciting and engaging endeavor.
Intent: The workshop became a canvas where young minds were encouraged to explore the boundless expanse of space. By participating in hands-on learning activities, the students were driven by a genuine intent to learn.
Content: The content provided by the foundation, ranging from kits to workbooks and videos, played a pivotal role in making learning tangible. Students were equipped with the tools they needed to understand complex scientific principles. Building water rockets and paper helicopters not only helped them grasp these concepts but also provided a sense of accomplishment.
Environment: The tinkerspace, created by the foundation, set the stage for immersive learning. An environment rich in possibilities and equipped with modern resources allowed students to actively engage with their learning. The environment catalyzed the spirit of innovation, enabling them to connect theoretical knowledge to practical applications.
Hands-On Learning: Unleashing Curiosity
The Chandrayaan 3 celebration workshop came alive with hands-on learning experiences that merged science with excitement. The star attraction was the construction of water rockets. Made from simple materials such as water bottles, PVC pipes, and air pumps, these rockets allowed students to witness Newton's Three Laws of Motion in action. Through this practical activity, students not only learned about scientific laws but also experienced their implications firsthand.
Another engaging activity was the creation of paper helicopters. The spinning motion of these helicopters illustrated the interplay between gravity, lift, and rotor configuration. These simple yet captivating experiments unveiled the mysteries of aerodynamics, making learning a dynamic and memorable experience.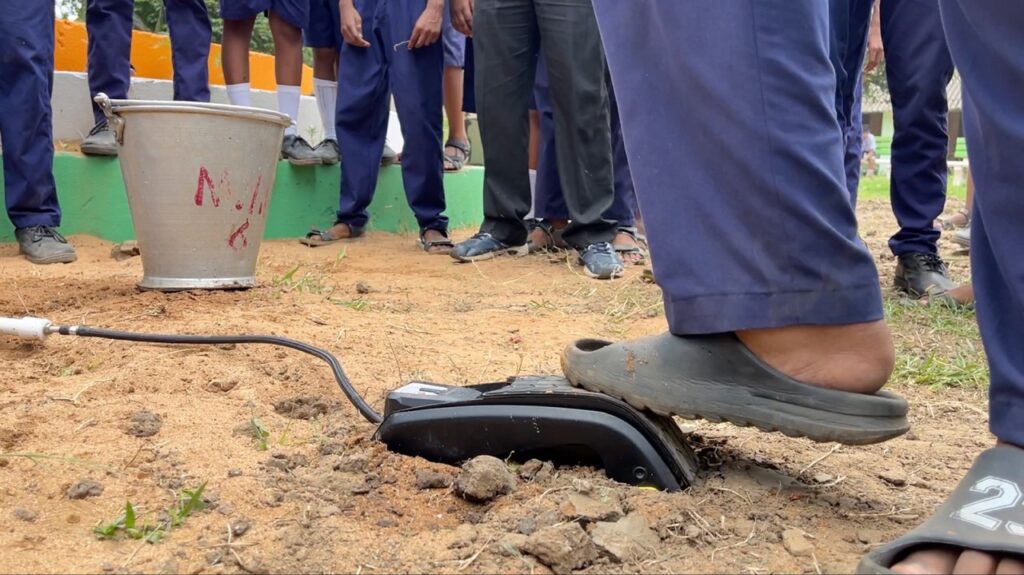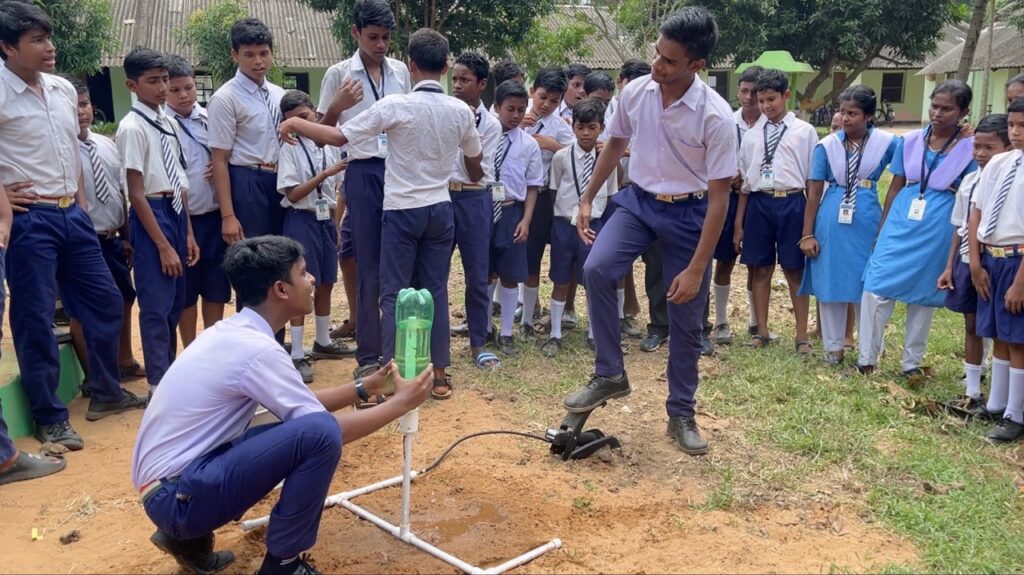 A Glimpse into the Future
The Chandrayaan 3 celebration workshop wasn't just a one-day event – it was a stepping stone towards nurturing future space enthusiasts and scientists. The Young Tinker Foundation empowered young minds to believe in their potential. The experience wasn't just about rockets and helicopters; it was about fostering an unwavering passion for exploration and discovery.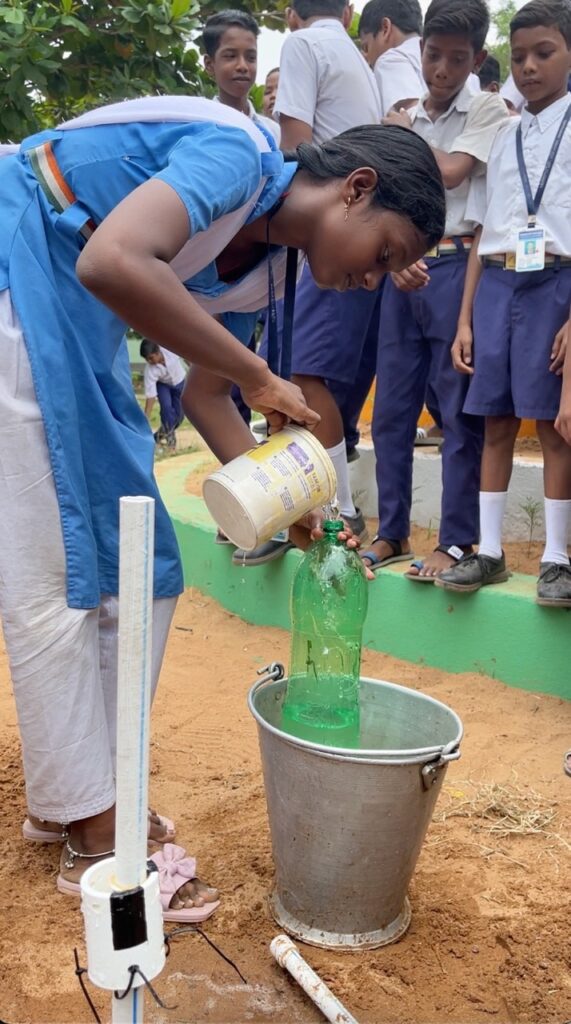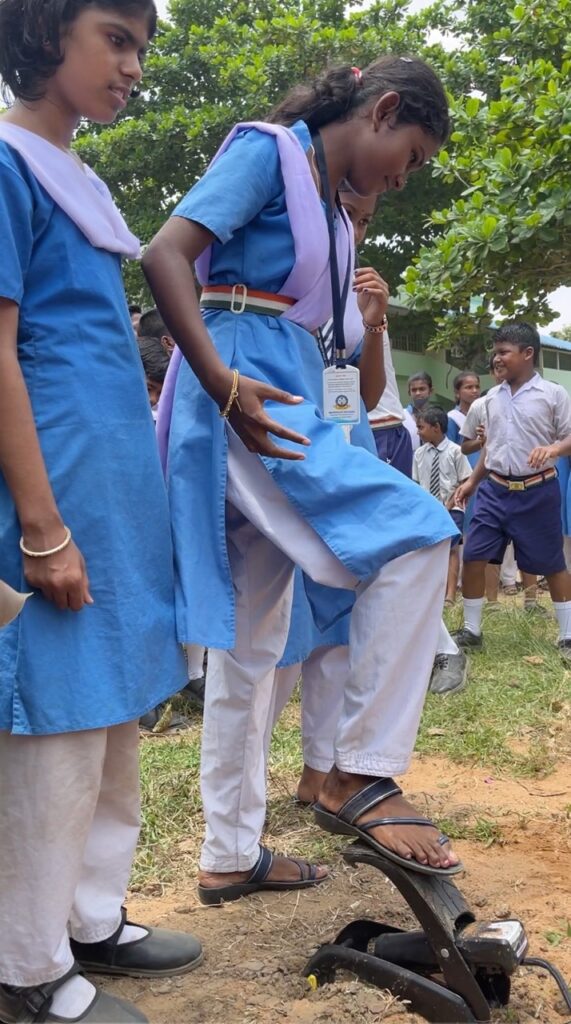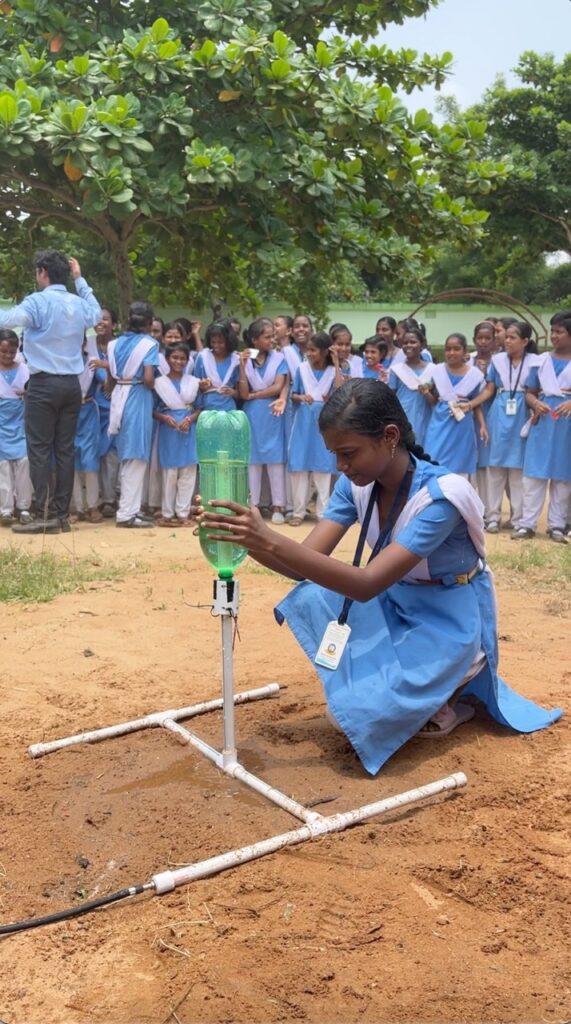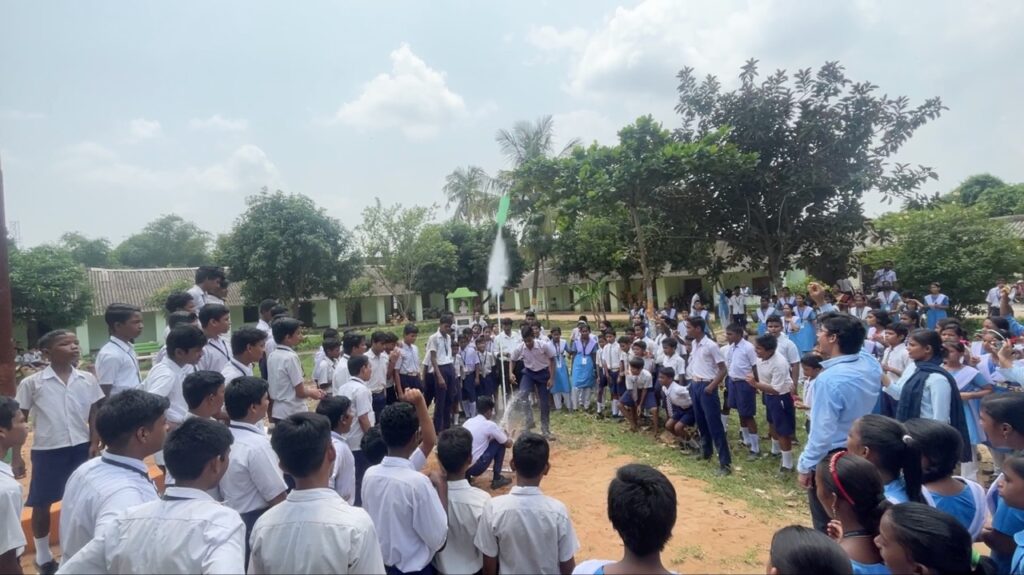 The celebration of Chandrayaan 3's landing, orchestrated by the Young Tinker Foundation, epitomizes the fusion of education and innovation. Through the I.C.E. Pedagogy, students became more than witnesses to India's space achievements; they became active participants in their own learning journey. The workshop not only celebrated a milestone in space exploration but also ignited the spark of curiosity that will shape the nation's scientific future. The Young Tinker Educational Foundation serves as a beacon of inspiration, encouraging students to dream, explore, and contribute to India's cosmic aspirations.