Dreams, the fuel that propels ambition, have the power to create a profound impact. Shri Anil Pradhan, our visionary founder, recently had the extraordinary opportunity to inspire 1200 young minds from Corporations, Government, and Government-Aided Schools in Chennai by awarding merit scholarships at the Annual 'CAN DO' Workshop organized by Ullas Trust in Chennai. The event was a day to remember for more than 1100 9th-grade school students from Chennai who experienced a once-in-a-lifetime opportunity to participate in the annual 'Can Do' Workshop, where they were taught how to dream big.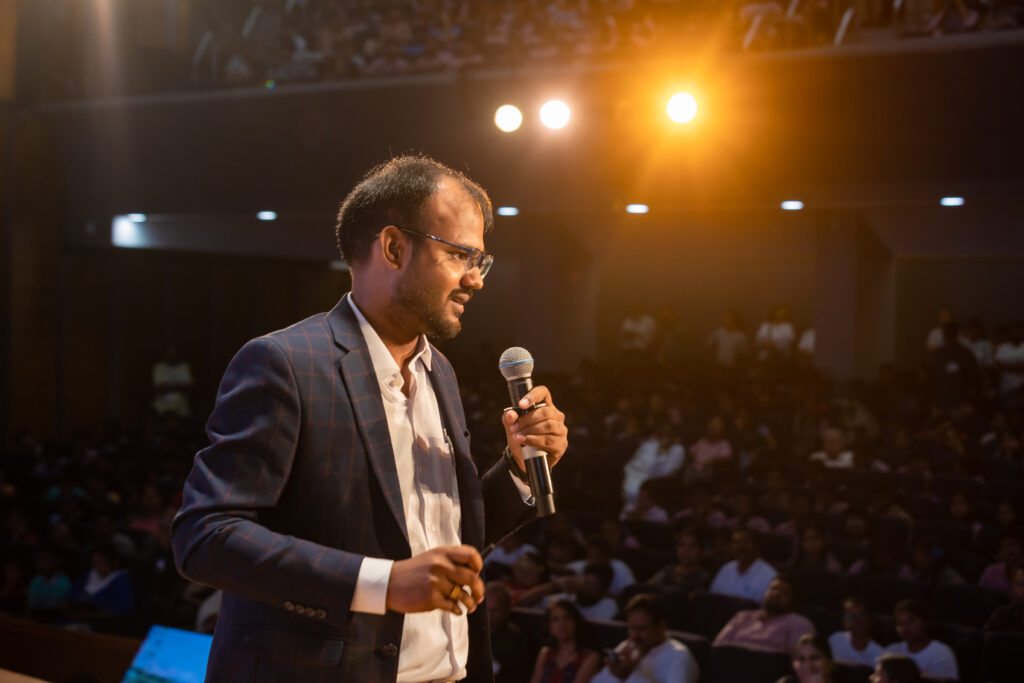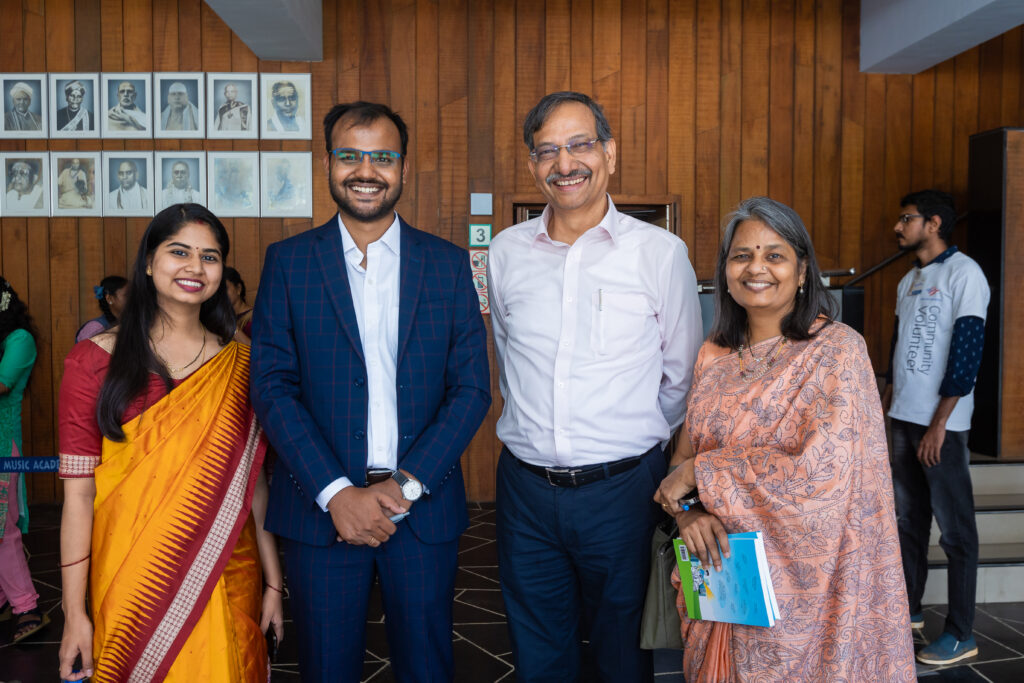 Shri Anil Pradhan was invited as the Chief Guest, tasked with energizing the students through his "story of dreaming and achieving big." Speaking on this stage was no small feat, considering the high standards set by previous energizers, including luminaries like Dr. APJ Abdul Kalam, Dr. Kiran Bedi, and other esteemed personalities.
In his own words, Shri Anil Pradhan shared, "I was humbled to inspire students with my story and help them dream and achieve big. I also shared the story of Young Tinkers who dreamt and achieved big!" This event was a reminder that dreams are the catalysts for change and the driving force behind every remarkable accomplishment.
The event was made possible by the collaborative efforts of the Ullas Trust, Intellect Design Arena Ltd, and Shri Anil Pradhan's mentor, Shri Arun Jain- Founder &MD Intellect Design Arena, whose guidance has been invaluable in shaping his journey.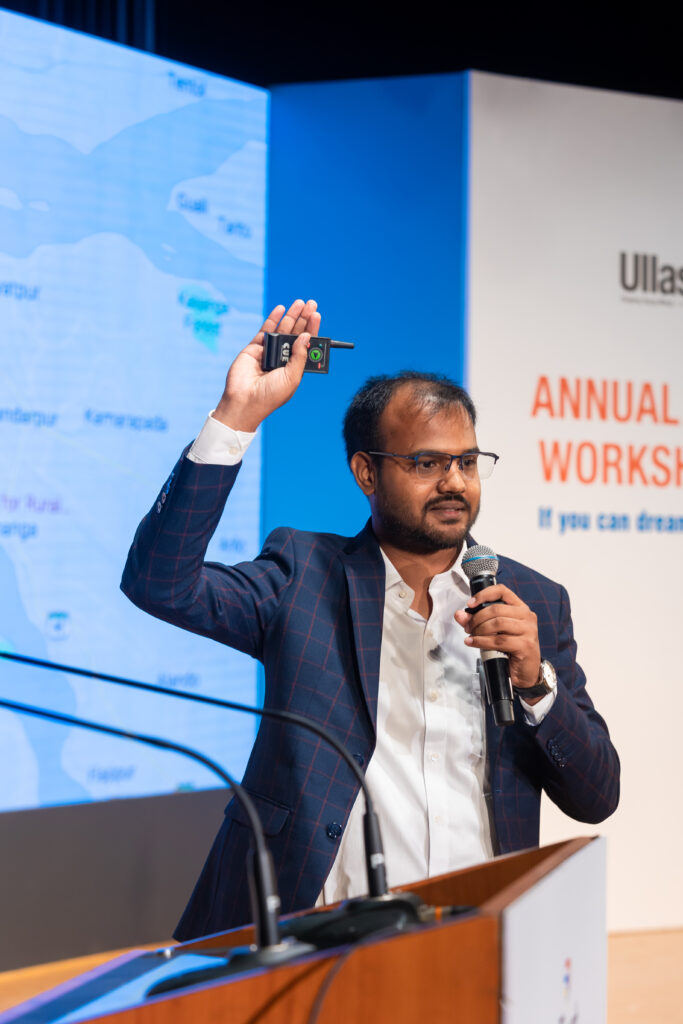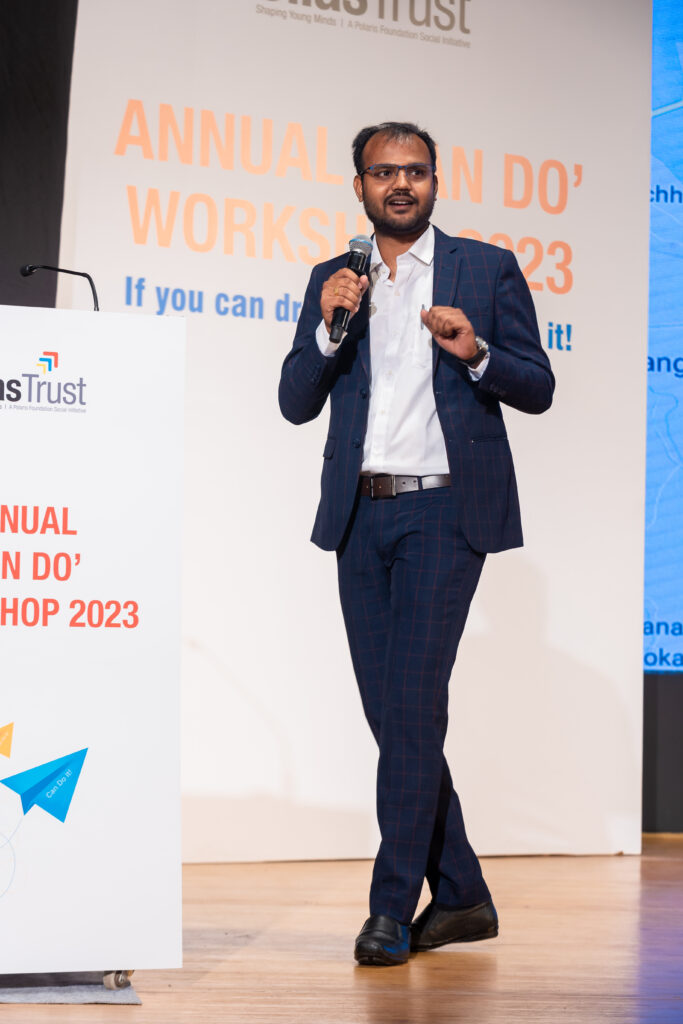 The message that Shri Anil Pradhan conveyed to the young minds in the audience was clear and powerful: "If I can do it, you too can do it." His story serves as a testament to the boundless potential that resides within each individual. He took the opportunity to reflect on his journey and how the dots connect in the most extraordinary ways.
1. The Spark of Imagination: Shri Anil Pradhan's journey began at the tender age of 6 when he clinched his first prize in a campus planning competition in CRPF Bhopal. This early victory may have seemed small, but it ignited a profound fire within him and set him on a unique path.
2. Discovering the Creative Anil: Fast forward to the 11th grade when Shri Anil Pradhan received his first national award, the National Junior Editor Award in 2011. It was at this point that he discovered the creative facets of his own identity.
3. A Different Path to Greatness: Despite not making it to the prestigious IITs, Shri Anil Pradhan sought inspiration in the remarkable journey of Dr. APJ Abdul Kalam, who was not an IIT alumnus yet became one of India's greatest leaders. Role models like Dr. Kalam exemplify that dreams have no boundaries.
4. A Purpose to Revolutionize Education: Returning to his village, Shri Anil Pradhan was deeply moved by the challenges within the education system. This realization ignited his purpose to revolutionize education and impact the lives of countless individuals. It was within this context that Young Tinker Academy was conceived.
5. The Inspiration of Young Tinkers: The remarkable achievements of his students further fueled his ambition. Their accomplishments stand as proof that if they can attain greatness, countless others can do the same.
Shri Anil Pradhan's journey is an embodiment of dreams transforming into reality. It's a story of passion, determination, and unwavering commitment to creating change. Through his inspirational talk, he reminded the young minds at the 'Can Do' Workshop that dreams, when nurtured and pursued relentlessly, have the power to shape a brighter future.
For a deeper exploration of how dreams can evolve into reality, you can watch the full video of his talk [here]. It's a journey filled with inspiration, aspiration, and the conviction that with the right mindset, anyone can transform dreams into tangible achievements.