A moment of triumph and pride graced the Governor House in Bhubaneswar, Odisha, on 10th May 2023, as the esteemed founders of Young Tinker Group were invited by the Hon'ble Governor of Odisha, Prof. Ganeshi Lal.
The occasion was a gracious courtesy call to celebrate the remarkable achievements of the 6-membered student team from the Young Tinker Foundation, who clinched a prestigious award at the renowned NASA Rover Challenge 2023. A heartwarming fact was that three students hailing from Odisha's villages and orphanages – Basudeba Bhoi, Akankshya Dash, and Om Padhi – were instrumental contributors to this triumph.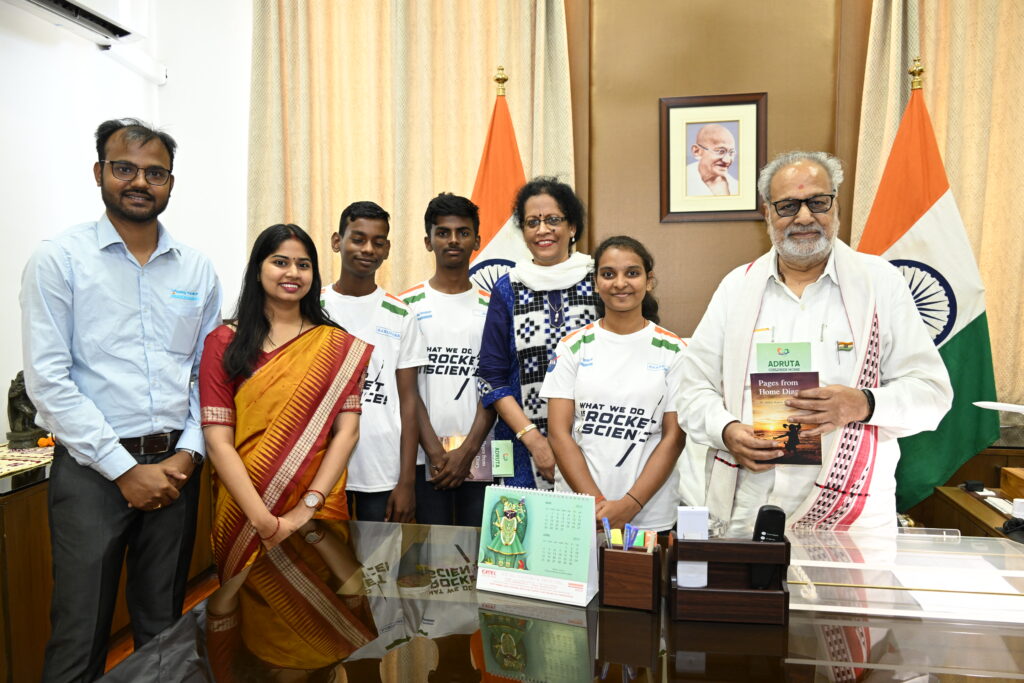 The Young Tinker Foundation's founders, who have been passionately dedicated to promoting hands-on STEM learning, stood tall with pride as they witnessed their dream come to fruition.
The accolades and recognition earned by the Young Tinker Foundation's team were nothing short of exemplary. As the journey unfolded, it became evident that this foundation was more than just a platform for education – it was a beacon of hope and opportunity for the underprivileged students from Odisha's villages and orphanages. The young minds of Basudeba Bhoi, Akankshya Dash, and Om Padhi shone bright, proving that talent knows no boundaries and that dedication and perseverance can transform dreams into reality.
Prof. Ganeshi Lal, the Hon'ble Governor of Odisha, warmly appreciated the Young Tinker Group's commitment to providing hands-on STEM learning opportunities to more than 1,50,000 students across the country. His commendation echoed the sentiment of a state that takes immense pride in its rich heritage of art, culture, and education. The Governor applauded the team's endeavors to bridge the gap between rural and urban students, opening doors of limitless possibilities through STEM education. With the dedication and support of visionaries like the Hon'ble Governor and countless others, the Young Tinker Group aims to expand its reach, touching the lives of countless more students who dare to dream and aspire for greatness.
As the sun sets on this momentous occasion, the Young Tinker Group stands tall, fueled by the spirit of innovation and the pursuit of excellence. Their trailblazing journey continues, inspiring generations to embrace the wonders of STEM and unlocking a world of boundless opportunities.