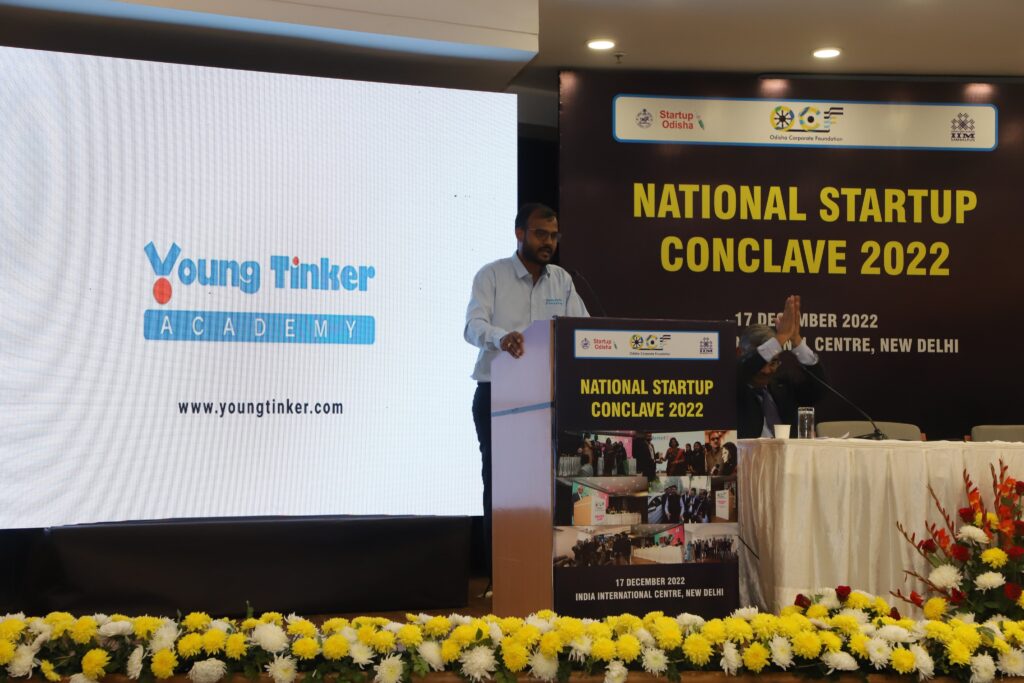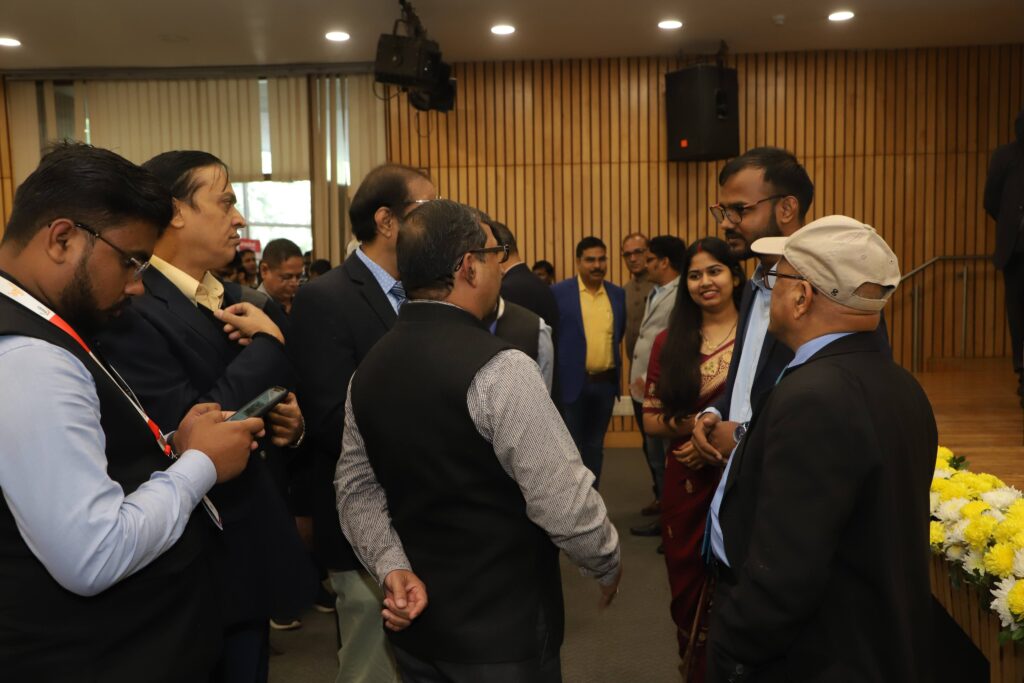 In the dynamic world of entrepreneurship and innovation, the journey from grassroots to global is a narrative that resonates with many aspiring changemakers. At the National Startup Conclave 2022, our founder had the privilege to share valuable insights on this transformative journey. This event, hosted by the Odisha Corporate Foundation (OCF), brought together industry leaders and visionaries who share our mission at Young Tinker Academy & Young Tinker Foundation.
 A Vision for Empowering Entrepreneurs
The Odisha Corporate Foundation (OCF) is a pioneering organization driven by the collective commitment of industry veterans, government officials, and experts from diverse industries and geographies. Their vision is clear: to bring together entrepreneurs and industry professionals of Odisha origin on a single platform to create a culture of entrepreneurship and re-establish Odisha as a global enterprise hub. OCF is on a mission to build the world's first community-based global network of Odias, connecting individuals with shared goals and aspirations.
National Startup Conclave: Fostering Innovation and Entrepreneurship
The OCF National Startup Conclave, held on December 17, 2022, was a testament to this vision. It was a platform designed for the recognition and encouragement of startups, regardless of their sector or stage of growth. The conclave aimed to bring together successful startups, innovators, venture capitalists, mentors, consultants, policy-makers, and industry leaders from across the country. By fostering collaboration and knowledge exchange, the event sought to ignite the spark of entrepreneurship and innovation.
Our Founder's Perspective: Going from Grassroots to Global
Our founder's talk at the National Startup Conclave revolved around the theme of "Going from Grassroots to Global." This theme captures the essence of entrepreneurship – the journey of a small idea or initiative blossoming into a global force for change. The founder shared their personal insights, experiences, and lessons learned along their entrepreneurial journey.
1. Start Local, Think Global: The founder emphasized the importance of starting with a local vision. Many global success stories had humble beginnings. By addressing local challenges and needs, entrepreneurs can lay a strong foundation for global impact.
2. Resilience and Adaptability: Entrepreneurship is filled with challenges. Our founder highlighted the significance of resilience and adaptability. In the face of setbacks, it's essential to learn, pivot, and keep moving forward.
3. Building a Support Network: Success doesn't happen in isolation. Our founder stressed the importance of building a network of mentors, peers, and collaborators. A strong support system can provide guidance, resources, and opportunities for growth.
4. Leveraging Technology: In today's digital age, technology can be a game-changer. Our founder encouraged attendees to embrace technology as an enabler for scaling their ventures.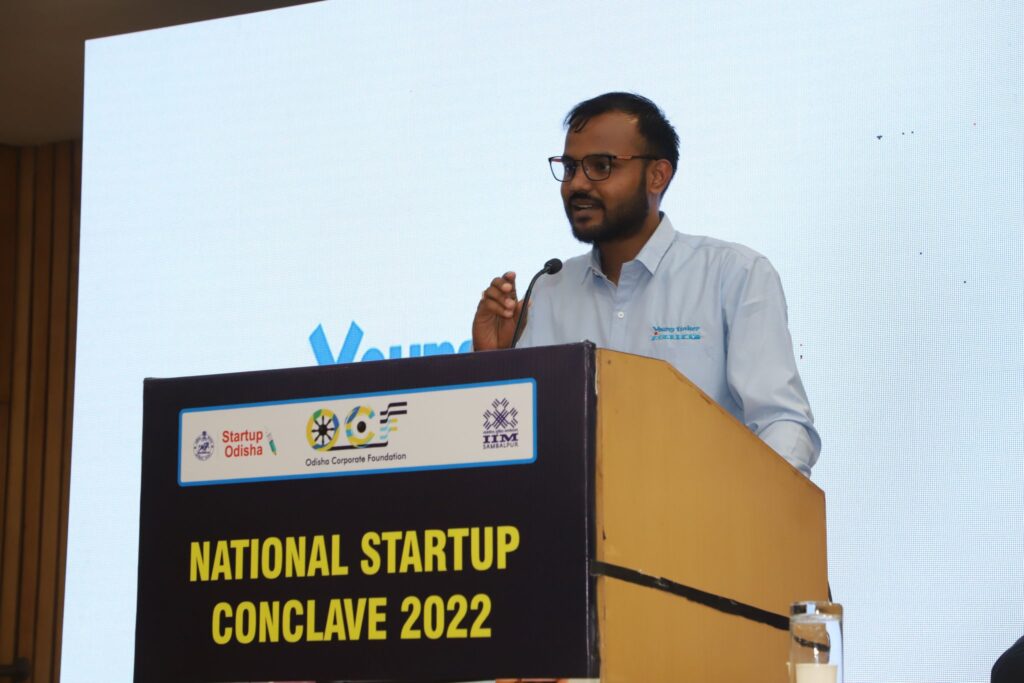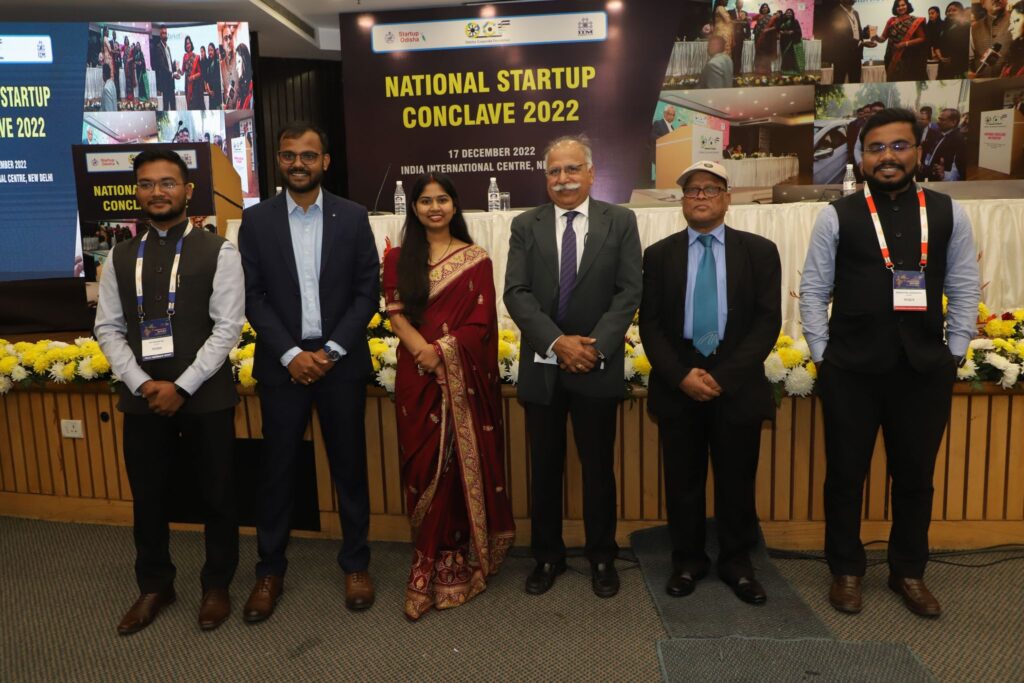 Inspiring the Next Generation
The program was attended by eminent VSSUT Alumnus: Shri Brahmanada Mishra, President UCCI, Shri Aditya Parida from Sweden, Shri Bodhisattwa Sanghapriya and Shri Om Prakash Das founders of IG Drones and Young Tinker founders Shri Anil Pradhan and Smt Vaishali Sharma.
The talk by our founder at the National Startup Conclave served as an inspiring testament to the potential of grassroots initiatives to go global. The event itself was a celebration of innovation, entrepreneurship, and the power of community. By bringing together a diverse group of industry leaders and entrepreneurs, the conclave contributed to the nurturing of a vibrant startup ecosystem in India.
As we look to the future, it's clear that events like the National Startup Conclave are essential for fostering innovation and creating a thriving entrepreneurial landscape. Our founder's insights on the journey from grassroots to global will undoubtedly continue to inspire and guide the next generation of entrepreneurs, paving the way for transformative change in the world of startups and beyond.